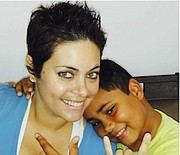 By Bianca Carter
There is something satisfying about pre-planning and preparing for things when you are about to have a baby. It's the so-called "nesting" stage in the third trimester that makes many women want to re-organise, de-clutter, arrange and prepare for their baby's arrival. But the truth is, life is sometimes unpredictable and having a baby can leave you unprepared for certain things. Here are a few things that most pregnant women (and the soon-to-be fathers) are unprepared for:
• Love in the most complete form
People may tell you or you will just assume that the love you feel for your child will be like no other. It really is difficult to truly understand the depth of what you will feel for your baby until you give birth. You may also be wondering how it's possible to love someone you've never met before. However, the minute that your baby is born you'll be surprised and overwhelmed by the magnitude of love that you feel. And yes, it works that way when you have your second child, too!
• The amount of time it takes to go anywhere
You know how when you are ready to leave your house, you get dressed, grab your keys and go? Well, that will change when you have a baby. You have to pack your baby bag, get your baby dressed, dress yourself, feed the baby, and then change the baby again, as many times they will inevitably soil their diaper just when you think you've got it all together. Is it lunchtime yet?
• Sleep deprivation
This one is no joke, and honestly if you're thinking that once the baby gets a few months old you'll be sleeping like the good old days, you're wrong. If you're the kind of person that is used to getting only a few hours of sleep a night you'll breeze your way through this period. But for most of us that are used to sleeping like a normal person, you will be tired, most of the time, for a long period of time. I know there are some women that are thinking that this never applied to them since their baby was sleeping through the night after only a few weeks, but that is not the norm. It's also interesting that just when you think you have figured out your baby's sleep pattern, they'll change it on you.
• Your relationship with your spouse or partner will change
This point is a little scary for some, but change is not always a bad thing and it won't last forever. Most of the time after you have your baby your time and energy will be spent with the baby. Any time left over (yeah right!) will be used to shower, eat and sleep. The best thing you could offer the new mother is support. Try connecting on a different level and helping with the simple things. Doing the dishes, or soothing the baby while she gets to take a shower or rest will be a huge help and very much appreciated.

• Baby blues and post-partum depression
Not every woman suffers from the baby blues or post-partum depression, but many do. The most important thing to understand is that it is more common than most people realise, and secondly, many people suffer in silence. It's normal and acceptable to feel overwhelmed after having a baby. Pregnancy hormones tend to drop within a few days of giving birth and this can have an effect on the mother. Having a baby is a life-changing experience for both mind and body. If sadness, depression and feeling overwhelmed lasts for weeks or more, speak to your doctor and reach out for help. There are many things that can cause a new mother to feel out of sorts and it can be frightening, but don't suffer alone or in silence.
Love and hugs!
• Bianca Carter is a certified lactation counsellor (CLC), founder of Bun in the Oven, and weekend radio personality on Y98 radio. For more information, email her at info@babybunintheoven.com, or bcarter@tribunemedia.net. Follow BITO on Facebook at babybunintheoven, and check out the BITO Blog every Monday and Thursday at http://babybunintheoven.com.