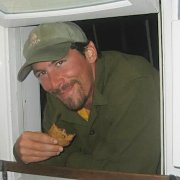 By LAMECH JOHNSON
Tribune Staff Reporter
ljohnson@tribunemedia.net
A JURY is scheduled to return today for the continuation of the trial into the murder of an American sailor who was shot a few feet away from the Paradise Island Bridge.
Legal arguments in the jury's absence took up the entire of day of court as Justice Indra Charles heard submissions from Crown and lawyers for five men charged in connection with the May 13, 2013 fatal shooting of Kyle Bruner.
As a result, the 12-member panel was asked to return to court today at 11am for the expected conclusion of the Crown's case against Leo Bethel, 21, Craig Johnson, 22, Anton Bastian, 21, Jamaal Dorfevil, 30, and 23-year-old Marcellus Williams.
The men are alleged to have murdered Bruner who had been working as first mate on the Liberty Chipper sailboat that was docked at Nassau at the time. He was shot in the neck trying to help two women who were being mugged by two armed men.
The accused men are also alleged to have accosted two women while armed with a firearm, robbing one of $150 cash and her $3,000 handbag and the other woman of cash, a handbag and an iPhone.
The accused are represented by lawyers Ian Cargill, Nathan Smith, Roberto Reckley, Sonia Timothy and Walton Bain.
Ambrose Armbrister is prosecuting the case.