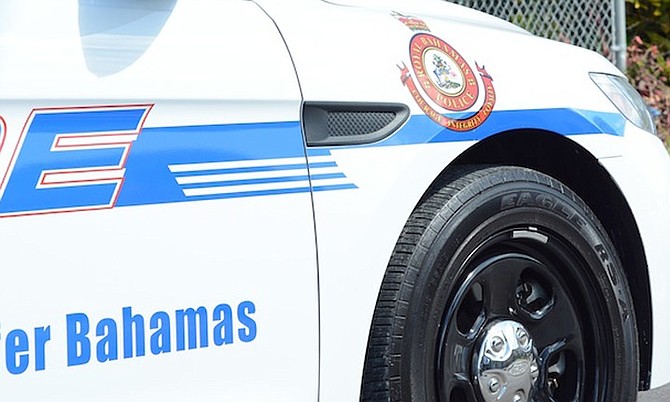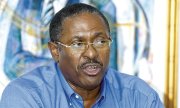 By KHRISNA VIRGIL
Tribune Staff Reporter
kvirgil@tribunemedia.net
OBIE Roberts said he threw his hands up and told three robbers to take whatever they wanted as he was held at gunpoint outside of his friend's house in Dannottage Estates on Tuesday night.
Mr Roberts, the son of Progressive Liberal Party Chairman Bradley Roberts, said while the assailants made off with his vehicle, cell phone, a substantial amount of money, and other valuables, he was still thankful to walk away from the ordeal unharmed.
Three robbers, two of whom were armed with handguns, approached him as he sat in his vehicle while on the phone outside of his friend's house at around 8.34pm, Mr Roberts told The Tribune.
He said the suspects looked extremely nervous and appeared to be no older than 18 years old, with voices that had yet to mature.
"The moment I concluded my phone call, someone came to the passenger side door but it was locked," Mr Roberts, 44, said. "It was a young man, a teenager. I thought it was a joke because you know its almost Halloween.
"I then looked to my left and there was another person with a handgun and he ordered me to open the door and told me not to make a move.
"I said 'Oh Lord, I'm getting robbed'. I got out of the car and they went through my pockets, took a lot of money from me, took my wallet and my cell phone, and my car, which also had a lot of valuables in it.
"But I was annoyed to be getting robbed like that because I am a person who is always aware of my surroundings. They were able to catch me with my guard down because I was on the phone."
Mr Roberts stressed that crime in this country should not be made into a political issue because it affects everyone. He said given the fact that there have been a substantial number of murders so far this year, he considers himself lucky to be breathing.
"When they came to rob me, they didn't ask me if I was a PLP or an FNM or who I voted for in the last election. That didn't matter to them.
"Crime has been intensified in this country and what happened to me I don't wish it on anyone. Looking back at it, those two with the guns, they were nervous and you know when someone is nervous they could do anything.
"So I am thankful and very grateful that I was not harmed. I am doing well," he said.