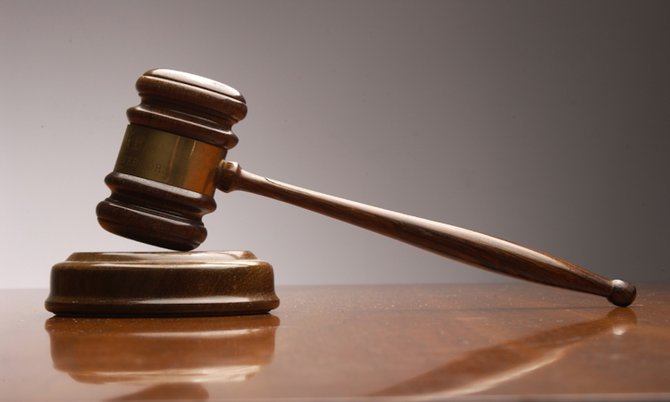 By LAMECH JOHNSON
Tribune Staff Reporter
ljohnson@tribunemedia.net
A JURY on Friday evening returned a unanimous not guilty verdict for the second of two half-brothers who stood trial over the beating death of a man in 2011.
Gary Leon, 27, faced between 30 and 60-years imprisonment if convicted of the February 2011 murder of Jason Brown – who died of his injuries in hospital five days after receiving a blow to the head that decompressed his skull.
The jury, however, did not accept the evidence of a Crown witness who claimed to have witnessed a fight between Leon and Brown at the Needles Inn Bar on February 22, 2011.
Leon's brother, George Humes, was acquitted of the murder charge on Tuesday following the direction of Justice Vera Watkins.
On Thursday, Leon's lawyer, Ramona Farquharson-Seymour, told the jury that Joseph Neymour's claim that the incident took place at 11.30 that night contradicted the witness statements of Ashton Butler and Roselda Woodside, who were present that night and told police that the incident occurred some time between 9pm and 10pm.
She said those statements, which Leon exhibited in his defence, said that Brown was drunk and was harassing Butler and the accused's twin, which led to a fight.
Ms Farquharson-Seymour also asked the jury to recall that Brown's cousin, Natasha McGregor, testified of witnessing the fight and that her evidence corroborated the statements of Mr Butler and Ms Woodside.
Crown prosecutor Quintin Percentie told the jury if the full statements of Mr Butler and Ms Woodside, both minors at the time, were read, it would note that "there was an earlier fight but the incident before this court concerns the brutal murder of one of our citizens".
Mr Butler's statement, he said, mentioned the police breaking up a fight between Brown and other men in the area behind the establishment, as did Ms Woodside's.
Mr Percentie told the jury to apply their commonsense to the evidence given from the witness box and have the courage to return a true verdict, which, he said, would be the conviction of the accused.