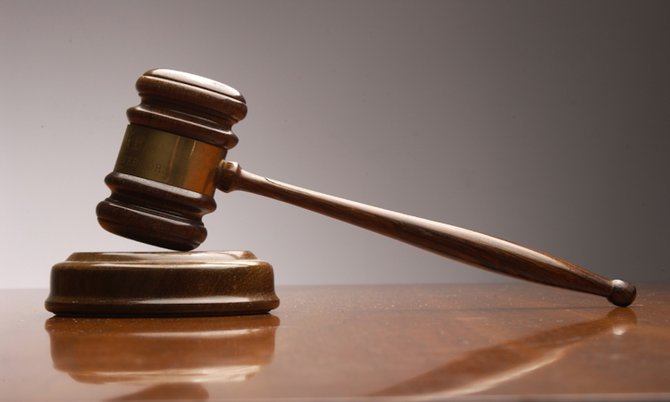 By NICO SCAVELLA
Tribune Staff Reporter
nscavella@tribunemedia.net
FORMER Assistant Commissioner of Police Paul Thompson yesterday endorsed Police Commissioner Ellison Greenslade's recent call for stricter gun laws, and called for the re-establishment of the gun court to "make an example of people" with illegal firearms.
He also suggested that the government implement a rewards system for persons who can provide information regarding the smuggling and possession of illegal guns.
Mr Thompson's statements came after Mr Greenslade on Saturday, via social media site Twitter, called for "stricter" gun laws in The Bahamas.
The commissioner said that the country's legal system is being "too lenient" with criminals who are "abusing the system".
Mr Greenslade's statements came during a violent weekend that saw five people shot dead – three in New Providence and two in Grand Bahama.
Another six people, including an off-duty police officer, were shot in New Providence over the weekend.
When contacted yesterday, Mr Thompson said: "I agree with what the commissioner is saying, stricter gun legislation and more appropriate punishment to the smugglers, serious punishment. We've got to be serious with this. When you find a man with a gun and you sentence him to 18 (months) or something like that, that's a joke. That's a gun on the street that is there to commit a murder. Let him see some time and you take him off the street for some time.
"But I would like to see the gun court established, where people arrested for firearms, their cases will be heard quickly. And the penalties should be high. I always believe that we are too lenient, particularly with the smuggler."
Mr Thompson also said the government needs to introduce a reward system for persons who can provide information on smuggling and possession of illegal firearms.
He added: "The government doesn't have to do the reward system alone. They could get the Chamber of Commerce and others persons in this country to have a fund. We did it once with bank robberies. We were having several bank robberies in the country. The bankers got together and put up a fund. We used that fund and within one year we made several arrests for bank robberies. Bank robberies declined. It was done before, so we just have to do it again."
The former Ingraham administration created a dedicated gun court to hear firearm related crimes, however the court was discontinued after the Christie administration assumed office. Minimum mandatory sentences of four years for gun crimes were also enacted at the time with the previous administration's passing of a collection of bills in 2011. However, judicial officials have criticised the practice.
In September of last year, the Christie administration abolished mandatory minimum sentences after the Court of Appeal and several members of the judiciary called for its removal, saying it was unconstitutional.

At the time, Court of Appeal President Anita Allen said mandatory minimum sentences had placed an immense pressure on the appellate court.
She suggested that it was a waste of time for three senior justices to do what magistrates could have done "if they had the discretion to impose the appropriate sentence in the first place."
Nonetheless, many have called for stricter gun laws and harsher penalties to combat the escalating levels of crime in the country.
In July, PLP Chairman Bradley Roberts called for the reintroduction of tougher sentencing guidelines.
Mr Roberts suggested that a minimum of 10-15 years in addition to the loss of 50-75 per cent of all personal assets be imposed on those convicted of the possession of an illegal firearm.
He also recommended a sentence of 25 years to life upon conviction for possession of a high-powered machine gun along with the loss of 90 per cent of all personal assets.
So far for the year, police have confiscated approximately 278 guns and seized 6,388 rounds of ammunition.