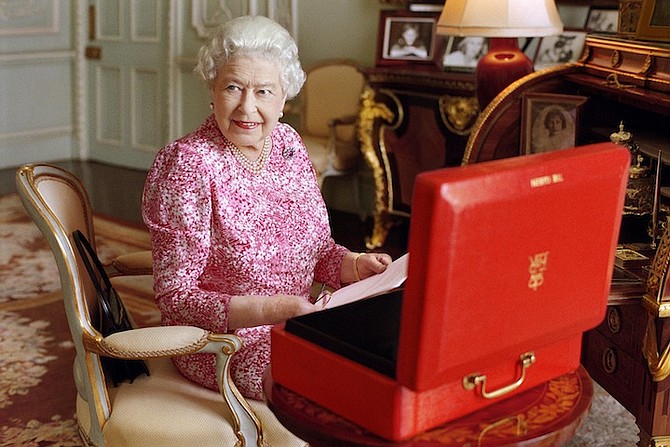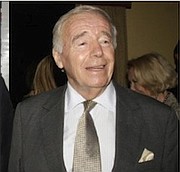 Queen's Elizabeth's reign is much more than just a record statistic, it is an example of how modern monarchy is working Peter Young says.
According to all reports, Her Majesty Queen Elizabeth II had insisted that there should be "no fuss, please" when she was set to become Britain's longest-serving monarch last week. Her admonition was largely ignored, however, amidst an outpouring of thanksgiving, praise and affection not only in Britain but also in many Commonwealth and other countries around the world.
After 63 years and 216 days on the throne, the Queen had overtaken the previous record-holder, her great-great grandmother Queen Victoria. As perhaps the most identifiable person on the planet, she is held in universal respect and admiration both at home and overseas not just for her longevity but also for her duty, dedication and exemplary sense of public service. Amongst numerous eulogies, there were fulsome addresses by the Prime Minister and the Leader of the Opposition in the British parliament.
On her accession, she also became Head of the Commonwealth. Such a role for the monarch was recognised on the basis that, without exercising any sovereignty, the Queen could bring to bear beneficial influence and be a visible symbol of unity for this free and voluntary association of its members even if most of them would become republics.
As is widely known, she was not born to be Queen. It was only after the abdication of her uncle, Edward VIII, in 1937 that her father became King George VI, and, when he died in 1952 (prematurely aged 56), she acceded to the throne at the age of 25 and was crowned the following year.
From the outset, and with her unshakeable Christian faith, she publicly dedicated herself to her royal duties for the remainder of her life. The Coronation in 1953 marked a turning-point for the nation after the horrors of the Second World War and subsequent years of austerity. It heralded the dawn of a second Elizabethan era - a time of hope and cheer to mirror Elizabeth I's long reign (1558-1603) which is often regarded as England's 'Golden Age'.
As Head of State for seven decades, the Queen has been at the centre of Britain's national life during a period of sustained relative peace and prosperity. She has been a beacon of decorum and decency in serving the country with, in the words of the Prime Minister, unerring grace and dignity; and she has been a reassuring presence for all - with her portrait on both banknotes and stamps as a constant reminder - providing stability and continuity despite changes in the world. Furthermore, her role as a figurehead has provided a calming face of unity in the midst of transient politicians who are forever at odds with one another.
The Queen's longevity also makes her the most experienced and knowledgeable Head of State, probably of all time for she has been seeing state papers, and has met and got to know successive world leaders, continuously since 1952.
She has made state or official visits to 128 countries and so far during her reign there have been 12 different prime ministers and the same number of US presidents. As Head of the Commonwealth, she holds titular sway over more people (two billion citizens of its 53-member countries) than anyone else in history. Separately, she is Head of State of the 15 Commonwealth Realms (16 including Britain) which, of course, include The Bahamas.
At home the Queen has retained a unique and trusted position in Britain's daily life by being personally accessible to the public and by remaining politically neutral. Indeed, she is considered to be above politics and, her Christmas message apart, has studiously avoided expressing her views publicly despite being kept well informed about current political matters through her weekly meetings with the prime minister of the day. The content of these meetings is never revealed, but last year the media listened in on a private conversation between David Cameron and former New York mayor Michael Bloomberg when the former said the Queen was "purring" following the result of Scotland's independence referendum.
Despite the current popularity enjoyed by the Queen, over the years it has not been all plain sailing. At the time of her accession the monarchy was still under potential threat as a result of the abdication. More recently, there have been scandals involving members of the Royal Family culminating in what she herself described publicly as her "annus horribilis" of 1992, when the separation of Prince Charles and Princess Diana was announced and there was a serious fire at Windsor Castle. This was followed, in 1997, by criticism flowing Diana's death in a car crash in Paris. But there is no doubt that such setbacks have been successfully overcome and that the stock of the Queen and her family as a whole is now at an all time high.
Outspoken English historian David Starkey has been ridiculed for his recent remarks about the Queen's reign being less memorable than that of Queen Victoria (1837-1901) and that she has "said nothing that anyone will remember". That, of course, betrays a misunderstanding of today's constitutional position, but even Victoria's oft-quoted saying that "we are not amused" hardly compares with the Queen's more profound comment that "grief is the price we pay for love".
Of course, the monarch's role today is very different compared to that of Victorian times and before. The Kings and Queens of English history were leaders who governed the nation and sought omnipotence. But, on occasion, the past has been less than glorious with various failures and disasters. Consider just a few - the murderous Richard III and Henry VIII, who was best known for executing his wives and quarrelling with Rome. Then there was the executed Charles I and the mad George III followed by the hapless George IV on whose death, according to historians, The Times remarked with withering scorn that "never was an individual less regretted by his fellow creatures than this deceased king".
It is also worth noting that, even though Victoria reigned during a significant period of English history and provided the sort of stability and continuity that the Queen provides today, she apparently plunged into deep gloom and mourning following the death of her husband Albert and to a large extent withdrew from her people.
Happily, the Queen, with the help of the rest of the Royal Family, has successfully modernised the monarchy and brought it ever closer to the man in the street through undertaking numerous engagements, including involvement in charities and private organisations, in order to meet and support people throughout the country.
One enjoyable example was her participation in the stunt of a simulated arrival by parachute at the opening ceremony of the London 2012 Olympics. It was also perhaps significant that on the day she surpassed Victoria as the longest-serving monarch - September 9 - she chose to undertake a relatively low-key but important local engagement in Scotland, opening a new Scottish Borders Railway, a line closed since 1968.
With respect to the Bahamas, as a realm rather than a republic the Queen is Head of State and the Governor-General is her representative. She and other members of the Royal Family have been frequent visitors over the years.
With the Duke of Edinburgh she came here during her Silver Jubilee tour in 1977 and she attended the Commonwealth Heads of Government Meeting in Nassau in 1985 before visiting again in 1994 (I know from my wife's and my audience with the Queen for new heads of mission that she was delighted with this visit).
Prince Charles attended the Independence Day celebrations in 1973 as the Queen's special representative and, in 1982, he and Princess Diana spent a second honeymoon at Windermere Island in Eleuthera. Prince Philip and Prince Edward have visited regularly in connection with the Duke of Edinburgh's Youth Award (known locally as the Governor-General's Youth Award). Most recently, Prince Harry was here in 2012 as part of his Diamond Jubilee Caribbean tour and now, according to the UK press, the Duke and Duchess of Cambridge may come next year.
Today's monarchy in Britain is in fine shape. The politicians, who are increasingly distrusted by the public, may come and go; but, clearly, the Queen continues to provide that stability and continuity which underpins the nation's democracy.
Judging from that enormous outpouring of thanksgiving, praise and affection for the Queen during the course of the past week, and that there is hardly any real public support for republicanism, the monarchy will surely continue to flourish for years to come. One can only say "long should that be so".
• Peter Young is a retired British diplomat living in Nassau. From 1996 to 2000 he was British High Commissioner to The Bahamas.