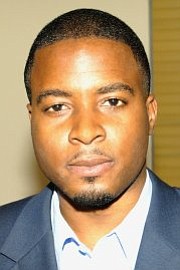 By ADRIAN GIBSON
ajbahama@hotmail.com
WHEN one looks at the state of affairs in The Bahamas, there's no choice but to be disappointed in our governance and political processes, in how our society has disintegrated and degenerated in to what seems to be a wholehearted embrace of a dog-eat-dog culture and in the way we have generally regressed economically. We have lost our way and we no longer appreciate what it means to be our brother's keepers, to jointly build a nation and to do so by embracing all ideas whether they be PLP or FNM or in between.
Yesterday, I watched the horrific video - taken by security camera - of the coldblooded, daylight murder of Roberto "Bonaby" Williams. I was left speechless.
It is gloomy times when youngsters could casually and callously take the lives of fellow human beings and seemingly do so without remorse, without hesitation and without concern for the impact that these murders will have on families left behind. We are losing our humanity in this country and that, above all else, is most frightening. We are losing a generation of young men - and to a lesser extent, young women - to criminal activity. We are seeing young Bahamian lives being snuffed out by heartless criminals whose only place should be in a cage, locked down and away from society. Sadly, we are breeding a generation of latch-key kids, who practically bring themselves up off the television or who understudy thugs in rough neighbourhoods whilst their parents work odd shifts and/or are barely legal themselves and can hardly understand true parenting. We are seeing a generation of poorly socialised children.
What's more, our political leaders seem clueless and/or unable to bite the bullet and arrive at initiatives – along with civil society, individual community leaders and all other stakeholders - to crack down on crime. The tsunami of criminality will soon kill our country if we do not get a handle on things. I like Police Commissioner Ellison Greenslade, but it is perhaps time that he is offered another post so that someone else could ascend to the chair. Further, Dr Bernard Nottage is clueless and needs to be shuffled and given a post that suits his abilities.
At the Ministry of National Security, he is no longer treading water but has seemingly drowned and is in urgent need of resuscitation. The best life vest that Prime Minister Perry Christie could throw Dr Nottage's way is to shuffle his Cabinet; the best political defibrillator he can use on Dr Nottage is to remove him. Save him, Mr Christie, and save the public from his hapless performance at National Security!
There does not appear to be a crime fighting plan. It is for this reason and so many others that I am looking closely at both the governing PLP and the FNM. We need a change in the approach to leadership.
This week, Australia again showed us how it is done when it's time for change, even within a governing party. On Monday, former Australia Prime Minister Tony Abbott got a swift kick and was sent to the political backbenches. A motion was moved for a leadership runoff for the parliamentary leader of the Liberal Party of Australia and during a meeting of MPs and senators, Mr Abbott lost his post to Malcolm Turnbull – who moved the motion – by 54 votes to 44. The vote was the second time Mr Abbott had been challenged in seven months – and he had only been Prime Minister since September 2013.
Before mounting his challenge, now Prime Minister Turnbull resigned as communications minister. In what aptly applies to the current state of affairs here, Mr Turnbull stated: "Ultimately, the prime minister has not been capable of providing the economic leadership our nation needs. He has not been capable of providing the economic confidence that business needs."
Has The Bahamas' Prime Minister demonstrated a capability to provide the economic leadership we need? Does his leadership foster economic confidence?
Mr Turnbull further said: "We need to have in this country, and we will have now, an economic vision, a leadership that explains the great challenges and opportunities that we face, describes the way in which we can handle those challenges, seizes those opportunities and does so in a manner that the Australian people understand so that we are seeking to persuade, rather than seeking to lecture."
Mr Turnbull could have speaking about The Bahamas. We need vision, whether that be socially, economically or in any other sphere. We lack opportunities. We are living in fear. We are still surviving with an economic model that was crafted in the 1950s and 1960s. We have not diversified our economy. We have not effectively protected and benefitted from our natural resources. Yes, we too need a country that is agile and innovative.
Notably, politicians in Australia have more gravitas and gumption than those here in The Bahamas. In five years, Australia has had five Prime Ministers.
According to the New York Times: "The Labour (Australia's other major party) government was defeated at an election in September 2013 after twice dumping its leaders. Kevin Rudd was elected prime minister in 2007, only to be replaced by his own party with Julia Gillard, Australia's first female prime minister. Ms Gillard was later replaced by Mr Rudd, just months before the September 2013 election."
The vote of no confidence in Tony Abbott could be duplicated here in the Bahamas. We also have a constitutionally available option to remove non-performing or problematic Prime Ministers.
Mr Abbott found himself the victim of a vote by his Parliamentary colleagues, which left him without a job. The same could happen here since the Prime Minister is the person who commands the most support from his parliamentary colleagues. Anyone holding the post of Leader of the Opposition is also placed in a similarly perilous predicament.
Within our society, the level of disappointment, anger and frustration with Mr Christie has reached a crescendo. However, the only way he would be voted out by his parliamentary colleagues is if they perceive that he's rocking the PLP boat too much. Frankly, there's an incestuous relationship that exists and that they seemingly have with each other, a decidedly unhealthy one that doesn't appear to be in the best interest of the people or governance but rather a relationship that is maintained by mutual satisfaction derived from their hook-ups and relations with the governing party.
Let's ask ourselves a few questions:
Who did the legal drafting of the Resolve Bahamas paperwork? From what I see, it's incestuous.
How many Cabinet ministers currently have conflicts of interest relative to Baha Mar?
How many contracts have been given to sitting MPs and Cabinet Ministers or front companies that they own?
Is there currently a sitting Cabinet Minister who is leasing a building he owns to a ministry that he heads?
Those are just a few that one could raise.
To the public, it seems that certain members of the governing party are in bed with themselves. So, what is the standard that folks are held to?
Is it fair to state that much of what former Prime Minister Hubert Ingraham seemed to have found to be unacceptable, intolerable and unethical has now become par for the course in the current government?
Why is it that when one reads comments on social media and elsewhere, it appears that Bahamians have generally concluded that some of those that govern us are "all for me, babies", that for some of our leaders it's only about friends, family and lovers? How could some of our governmental leaders be comfortable knowing that Bahamians openly discuss their term in office as a "run on the treasury" or as their "last hoorah" and last attempt to simply grab as much as possible?
No, Prophet Lawrence Rolle ... unfortunately, things are not already better!
ajbahama@hotmail.com