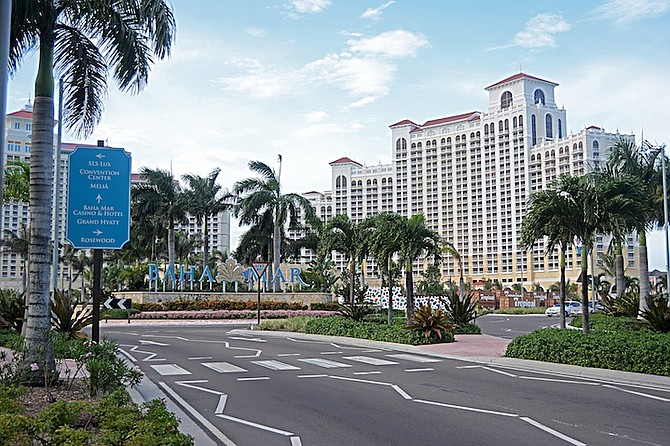 By KHRISNA VIRGIL
Tribune Staff Reporter
kvirgil@tribunemedia.net
BAHA Mar's court appointed joint provisional liquidators yesterday confirmed that the more than 2,000 employees of the stalled $3.5bn West Bay Street resort will be paid the salaries owed to them for this month.
This means that for the payroll due this week, employees who are paid on a monthly payroll cycle will receive payment for the period September 4 to September 30, which is a total of 27 days.
Employees who are paid on a bi-weekly basis will receive payment due for the two-week period of September 7 to September 20, according to liquidators Edmund Rahming of KRyS-Global and Alastair Beveridge and Nick Cropper of AlixPartners UK in a press statement yesterday.
However staff benefits, which have accumulated but are unpaid in relation to the period prior to September 4, will remain outstanding until additional funding can be secured, the statement said.
The news came in the form of a letter addressed to staffers of several Baha Mar-related companies, including those working for Baha Mar Ltd, Baha Mar Land Holdings Ltd, Cable Beach Resorts Ltd, Baha Mar Enterprises Ltd, BMP Three Ltd, Baha Mar Properties Ltd and BMP Golf Ltd.
The joint provisional liquidators further assured employees that they intend to meet all employee benefits, including pension entitlements accruing from the date of their appointment onwards and they will be taking steps to ensure that existing medical insurance coverage is maintained.
The liquidators said the success in securing the funding to pay the workers is the result of the work that commenced with their appointment on September 4.
As was announced previously, employees of Meliá Nassau Beach Hotel will continue to be paid their salary and benefits in the ordinary course of business, the liquidators said.
"The provisional liquidators appreciate that this is a difficult time for all employees. Please be assured that the provisional liquidators are continuing their efforts to work with key stakeholders in order to identify the most appropriate way forward," the statement said.
After Baha Mar's Chapter 11 bankruptcy filing in a Delaware court on July 29, which was thrown out last week, the government pledged to pay Bahamian workers at the resort. The government did not pay the hotel's foreign workers, however.
The resort's monthly payroll was previously estimated at $7.5m, with the salary bill for expatriate workers estimated at $1.8m a month.
The resort's Bahamian workers are paid bi-weekly and the expatriate workers are paid on a monthly basis, The Tribune understands. However, the liquidators' statement did not specify if payment would be made to Baha Mar's foreign workers.