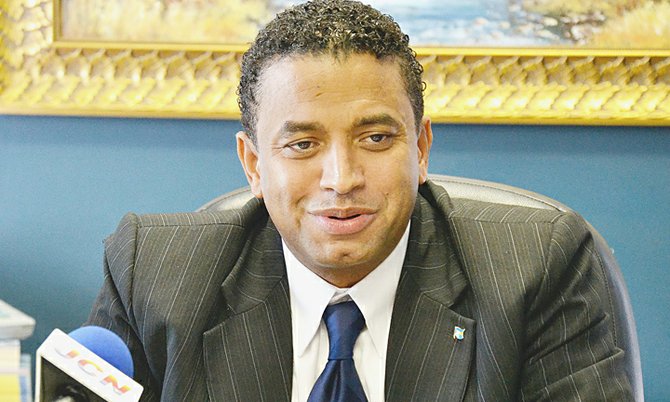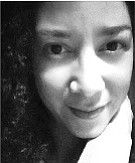 By NICOLE BURROWS
He's attractive
But he's not a Barack Obama kind of attractive. You look at Obama and go, "Hmm, that's a fine fellow." Cute is not the word you'd use for Obama's distinguished appearance. Moreover, his attractiveness is the kind you recognise and, speaking as a woman, fairly easily walk away from. But Bran McCartney's attractiveness makes you pause a little longer.

You might find yourself staring and your mouth might drop open a little and collect a little more saliva than usual, you know, as would happen when a hungry meat lover sees steak. It's the kind of attractiveness where, if you knew he wasn't married, you'd be forward enough to ask him out.

This is not firsthand experience. Of course it isn't. Of course it is not. It is merely the interpretation of the female feedback I've observed and received. The man is pretty, and I don't think there's a woman (or person) who thinks otherwise.
There is a point to this. I promise, we are not objectifying Bran.
People hate on pretty people. When you are more attractive than not, people believe what you look like is all you have to offer. They believe what you look like is what you're "selling", when the thought couldn't be further from your mind. For them, they get stuck and stay at what you look like. What you look like overpowers any other perception. You couldn't possibly have a brain and have beauty.

But when it does appear that you have both, it's so hard for them to swallow. Or, it turns into some weird jealousy stuff that no one has any time for.
People dislike Bran because Bran looks good. Almost as shallow as liking him because he looks good.
He has light skin
Yeah, I went there. And you know it's real.

Bran is not the average or majority hue of the people of The Bahamas. And depending on who you're discussing this with, the beauty of his skin colour will change from conversation to conversation. Yes, I'm actually writing this. Because you know how shallow some of you are? You go, "Hmph, he tink he white." Or, "Hmph, he forget he black, ey?" What?

Bahamians are a funny - funny as in strange - set of prejudiced people. They have a lot of self-hate going on. So, nowadays, many of the afrocentric among us think Bran is too light-skinned to be representative of Bahamians. Some of us are very vocal about the days of the "mangra" and "light-skin worship" being over. Chocolate is everything. (I confess, I love chocolate as much as caramel).
People dislike Bran because he's a lighter-skinned Bahamian. Apparently, for some, that's still something to be jealous of.
He has money
Whether he inherited it or earned it for himself, he has it and you don't. He has it and you want it. He has it. And he ain't begging (you) for it. He ain't begging nobody for nothing. But that can't sit well with you because he just shouldn't have anything if he's representing you, unless, of course, he's giving you some of what he has.

I admit, there's something to be said for being able to identify with the Bahamian who knows economic struggle, especially as we turn the pages in our economy trying to find the right formula for growth in these dire circumstances. But the same people who say Bran don't know how real the struggle is are the same ones tapping him up for money.
People dislike you when you have what they don't, and money is high on the list of enviable possessions. "What you could do for me?" might as well be a Bahamian tourism slogan.
He has confidence
Confidence is important in a leader. It's what Opposition Leader Hubert Minnis lacks. It's what Prime Minister Perry Christie has oodles of.

But when pretty people, or successful people, have confidence, the hateful among us call it arrogance. Listen to what people complain about Bran. "He's too arrogant" is first on the list. "He's a one-man show" is second. (I'll get to that second one in a minute).
Be honest people. Bran is no more arrogant than Perry Christie or Hubert Ingraham or Lynden Pindling, but none of them are/were, by general standards, attractive, so they were never labelled "arrogant". They are/ were "compassionate" and "forceful" and "strong". Who wishes to argue this? I know you're waiting.

In The Bahamas, as in some other places I'm sure, the more attractive you are, the more your confidence is seen as arrogance. It just is. Let the people who subscribe to that explain it.
He's young
Certainly, standing next to the 60-plus crew, Bran McCartney is a youngster (he's 48). In great part, he's seen as the boy among the men, and not taken as seriously as the older men.

When more age should equate to more wisdom, it often does not. Look at our examples in this existing administration alone. But if you can rely on an older person to lead you when their track record indicates there is a good possibility that they will screw you over, then why not trust a younger person to lead if they're capable? At least you might be able to mould them a little bit more than the "set in his/her ways" leader, and reduce your chances of being shat on.
It's no secret - older Bahamians have less respect for the value of the input of younger Bahamians. They only pretend otherwise.
He's smart/educated
On top of all the rest of that – the really good looks, the money, the confidence – Bran has actually been well-educated and can flex between what Bahamians call "uppity" and what they call "real". You know? It gets confusing for some people.

Bahamians have a real problem when they think you think you are smarter than them, and that's usually because they think you're smarter than them. I guess, for some crazy reason, intelligence intimidates them.
He's too friendly
Bran knows too many people, or, perhaps more accurately, too many people think they know him. So he's always going to be smiling in someone's face. We've got to the point where we can hardly trust a smile these days; we've had smiling faces for the last three years already, with our PM friend. Too buddy-buddy to put his foot down.

We really don't need another friend. We need a teacher.

Friendliness should never be a reason to dislike someone. Now, if you're upset that more people like someone else and not you, that's a whole other story ... a very Bahamian one at that. But the real problem with friendliness is when it becomes "too familiar", causing important decisions to be poorly decided because of friendship.
He left the FNM
And? What's the problem? You leave when you feel it's time to leave, not wait for someone to make you go - like Mr Christie has chosen to do.

Okay, let me be fair. I was mad, too, for a minute in 2012. I even wrote about it in a letter to the Editor of this very newspaper.
But, I was a bit wrong. In retrospect, the Bran McCartney-led Democratic National Alliance (DNA) chomping into what would have otherwise been votes for the Free National Movement (FNM) has bought time and lifted the veil, shone a floodlight and placed the pressure squarely on the tired, lame, political representatives we have had and known in both the governing and opposition parties. We see them for who they really are now and what they've been doing all along.
Because we can see more clearly, we've been made painfully aware of how much is wrong in our country, and exactly what we need to do with the Progressive Liberal Party (PLP), the FNM ... the business as usual governance of our country. And if you can't see it now, I gotta tell ya, you probably never will.

You could be as mad as you want to be with Bran (and the DNA) for splitting the FNM vote, but the fact is you think he's a one-man party and you can't stop finding fault with him because you can't stop looking at him alone!
There are other resonating voices in the DNA, speaking now, which have been speaking all along, but you are so distracted by Bran and his raspy voice, catching feelings and feeling "some typa way" about what he looks (and sounds) like, you can't even see or hear the other people around him in their organisation – some smart, dedicated, passionate people with good ideas for your future. And that says more about you than it does about him.
Could those other people speak up more, or be more visible? Of course! And you should be forcing them out of obscurity instead of trying to push them into obscurity. You want leaders to be prominent, and more importantly you want them to be wholesome. And that's why in the next general election, in 2017, when all the young people - your children - come out to vote in mass numbers to change this country for the better, the DNA will run a slate of candidates that won't include certain people and personalities who may be prominent but are not wholesome. I won't call names, but you'll see who's missing. Hint: the self-serving opportunists, the slightly demented and the flim-flammers.
Now, rest assured, I'm not giving the DNA a free pass. I have to say, there are reasons why I would not vote for them in 2017. They are:
1) If they run the wrong/unlikable person in my constituency for example, no way in hell they would have received my vote in Mount Moriah in the last election.
2) If they come out of their convention as anything other than unified, as both the PLP and the FNM are going into their conventions.
3) If they show me that their own knowledge of the political process and function of government does not increase to greater than my own.
4) If their platforms are disjointed public relations manoeuvres and statements like the PLP's and the FNM's.

Barring, roughly, these four things, I'd give the DNA a fair shake at leading The Bahamas, whether Bran is in the driver's seat or not.
Send email to nicol@sent.com. Read previous articles via facebook.com/PolitiCole242