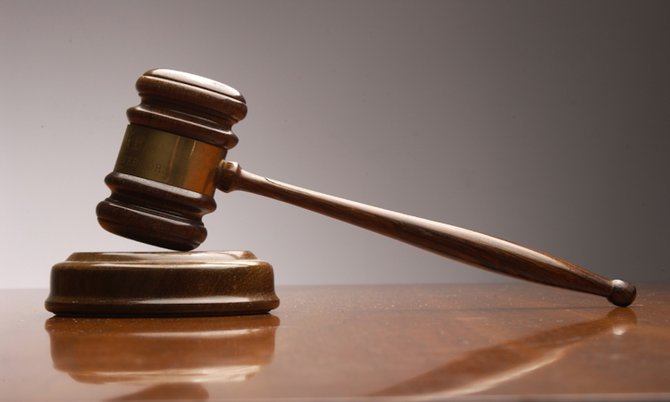 By AVA TURNQUEST
Tribune Chief Reporter
aturnquest@tribunemedia.net
FLORIDA prosecutors are seeking the death penalty for a man accused of brutally murdering a Bahamian woman by burying her alive in concrete a decade ago.
The case of 22-year-old Darice Knowles, a college student and 2004 Miss Bahamas Universe contestant, is back in the courts after her then-boyfriend Christopher Pratt pleaded guilty to her murder in the city of Cocoa in 2010.
According to Florida Today, prosecutors claim that 37-year-old Vahtiece Alfonzo Kirkman kidnapped and killed Knowles with help from Pratt. Kirkman is already serving a life sentence for his role in the 2006 robbery-related shooting death of 29-year-old Willie Parker in Cocoa. Prosecutors believe that Kirkman killed Knowles because he suspected that she was giving information to police about his involvement in Parker's death.
"Jurors will hear from several witnesses who will detail how Knowles travelled from her home in the Bahamas to visit friends in Cocoa," Florida Today reported.
"She was staying with Pratt when she went missing a short time later in March 2006, authorities said."
Family members reported Knowles missing but the murder case went cold until police received a tip four years later. Pratt confessed to killing the college student and took police to a site off State Road 524 where the victim was duct-taped and then covered in concrete while she was still alive.
The report continued: "Police said that before the burial, Kirkman beat Darice and tied her up in the back seat of a gold Dodge van while he asked friends to give him a ride to a home improvement store to buy a shovel, pre-mixed concrete and duct tape, reports show. That van, a rental leased out to Pratt, was later set on fire and abandoned."
It continued: "Police cleared away more than an acre of land, using city work crews and heavy equipment to search for what would turn out to be Knowles' body entombed in four foot-deep hole packed with concrete and dirt.
"Detectives first found a lump of soft concrete in a patch of overgrown brush and then two small bones at what later was determined to be the site where Knowles' remains were cast in concrete."
According to the report, forensic investigators removed over 1,600 cubic feet of dirt from the site and had an anthropologist examine Knowles' remains to determine just how long she had been buried.
Pratt has offered to testify against Kirkman.
On Facebook, a memorial page is still active where friends and family members leave birthday wishes and reflect on the young college student's beautiful smile and positive attitude.