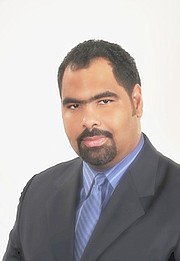 By RASHAD ROLLE
Tribune Staff Reporter
rrolle@tribunemedia.net
CHAMBER of Commerce and Employers Federation Chairman Gowon Bowe said yesterday that the "Panama Papers" will have significant ramifications for The Bahamas, but that Bahamians should not overreact to the disclosures because the country is compliant with laws and international standards about financial transparency.
Some 11 million documents from a Panamanian law firm, Mossack Fonseca, was leaked to a German news agency, Suddeutsche Zeitung, which contacted the International Consortium of Investigative Journalists (ICIJ) for help with analysis.
The subsequent investigation exposed the complicated ways in which wealthy people sometimes stash their cash in offshore destinations to avoid paying taxes in their home countries and to engage in other activities.
The Bahamas has long been considered a tax haven, with its damaging appearance on the Organisation of Economic Cooperation and Development's (OECD) 2000 blacklist of tax havens prompting a series of local legal reforms to the financial sector.
The recent leak of documents revealed the Bahamas to be the third most popular tax haven used by the Central American law firm, behind only the British Virgin Islands and Panama.
Mr Bowe yesterday said the revelations and their worldwide political impact would be such that the matter won't simply blow over. However, he said the country must still be measured in its response and not overreact.
"We don't have to be defensive," he said. "We've been very compliant with the initiatives that have taken place. And we will always have to be superior to other jurisdictions because we will be judged more harshly because of our historical reputation."
Mr Bowe said it's important to consider the timelines when the various companies were established in the country since their existence may have sprung from an era where the laws were more lax.
Indeed, the data leak spans an era of 40 years, with Mossack Fonseca experiencing a decline in incorporations of offshore entities during recent years.
According to the Panama Papers, nearly 16,000 offshore companies were created in The Bahamas by Mossack Fonseca.
"Over what time period were the companies incorporated?" Mr Bowe asked. "The question is, are these matters still taking place? As a jurisdiction we have been signing on to the mechanisms for transparency and enforcing the law. We have been doing so to the detriment of our competitiveness almost and has contributed to our decline in ease of doing business."
He added: "This is not going to pass over for us. When you look at HBSU leaks that took place a couple years ago, that had tremendous ramifications. This one will be similar. Institutions will be called on to prove their legitimacy. They will have to manage and prove that if you visit today you won't find certain types of dealings there. This won't be a blow over but we have to be measured in our response. We are going to be a subject of much criticism because of our status. But we can't act like we are guilty of something. We have to monitor and make people clear on the regime that we have. "
Nonetheless, amid calls for some that The Bahamas should reform its financial services sector model that is built on confidentiality, Mr Bowe defended that model.
"We need to protect confidentially because I may be a super wealthy individual and I pay my taxes, why should I have to disclose all of what I am doing? Why should transparency mean my name and business have to be public if I am clearly complying with the laws?"
This week it was revealed that British Prime Minister David Cameron's father avoided taxes for his investment fund by moving it to the Bahamas and employing scores of Bahamians – including a person who later became a lay bishop.
The Guardian, a British national daily newspaper, reported that Mr Cameron has now come under fire to divulge whether his family's money was still invested in the fund that his father - the late Ian Cameron - served as a director of until shortly before his death in 2010.
Incorporated in Panama but based in The Bahamas in the 1980s, Blairmore Holdings Inc retained up to 50 Caribbean officers each year, according to reports.