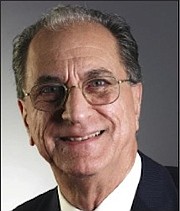 By JOHN ISSA
WITH all the attention being paid by the media to the Free National Movement party leadership, Save The Bays disputes and Baha Mar, I am not surprised that when a fundamental move with long-term economic benefits was announced by the Central Bank, there was little or no public comment.
I am referring to the recent announcement of the decision of the Central Bank of the Bahamas to start easing the foreign exchange restrictions. The changes in the regulations are important in themselves.
However, the more game-changing effect of the new easing is the message that the less restrictions there are, the better the economy's future. The move also signals the thinking of the Central Bank.
This column has been calling for the removal of exchange control restrictions for over 20 years. Not having been able to convince the authorities so to do, I then proposed allowing Bahamians with foreign exchange held overseas to invest it in The Bahamas with the same rights as would be given to a foreign investor. I am referring here to the right of repatriation of capital and income.
These are unusual times in the world's economies and courageous actions are needed to compete and prosper. Further liberalisation of the exchange control regime is among these courageous actions. It is important that we take advantage of every opportunity to do the right things that will improve people's lives today as well as the lives of future generations.
Eliminating foreign exchange restrictions is one of the easy things.


• John Issa is executive chairman of SuperClubs. He is writing regularly in The Tribune.