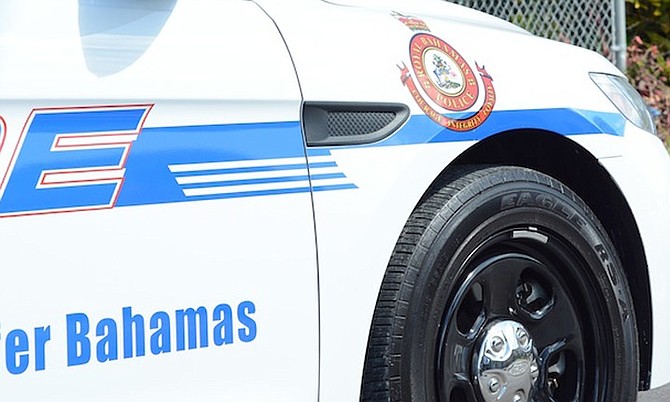 FOUR separate shooting incidents in New Providence between Friday night and Saturday afternoon have left two men dead and five people in hospital, police have reported.
The two fatalities occurred on Saturday. Police report shortly after 3am that when officers arrived at a reported shooting on Bel-Doc Avenue, off Carmichael Road, they found the lifeless body of an adult male in a Honda vehicle who had been shot. He was pronounced dead on the scene. An adult male and female were also discovered shot there and were transported to hospital, where they remain in stable condition.
Shortly before 4pm, a man was sitting in front of a convenience store on Farrington Road when a man in a silver Honda Fit approached and shot him before speeding off. A woman who was standing nearby was also shot. The man was pronounced dead on the scene and the female was transported to hospital, where she remains in stable condition. The vehicle, which was reported stolen, was later found burnt on Dean's Lane.
In the first of the two Friday incidents, police were on routine patrol on Robinson Road and East Street around 8pm when they observed two men driving in a white vehicle who appeared to be involved in a heated argument. The officers attempted to stop the vehicle but it sped off.
Following a short chase the vehicle came to a stop in the area of Blue Hill Road South. As the officers approached, the vehicle sped towards them, injuring and one of the officers. In fear for their lives, officers shot one of the males in the process. The chase finally ended at Sequoia Street, Pinewood Gardens, where the vehicle crashed.
The two men were taken into custody and the injured suspect was taken to hospital, where he is detained in stable condition.
An hour later, a man standing in front of his home on Homestead Street and Moore Avenue was approached by a male with a handgun approached who shot him before fleeing on foot. The victim was rushed to hospital where he remains in stable condition.
Police are actively investigating all of these incidents. The two fatal shootings take the country murder count for 2016 to 37 according to the Tribune's records.
See Monday's Tribune for full story