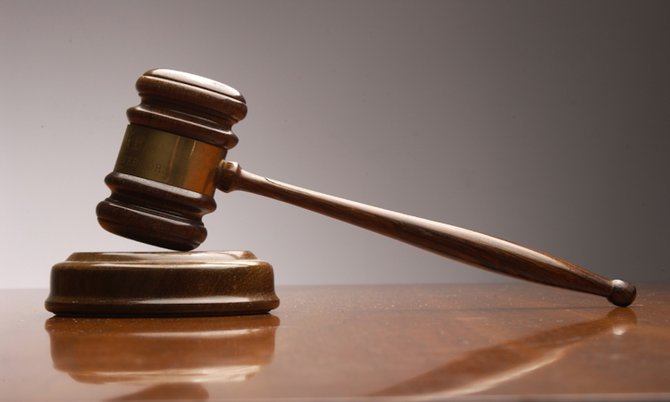 By NICO SCAVELLA
Tribune Staff Reporter
nscavella@tribunemedia.net
ONE of nine men faced with multiple drug charges stemming from a recent major drug seizure in Inagua was sentenced on Friday to five years in prison after pleading guilty to his involvement.   
Jacquely Petit Homme, 45, of La Tortue, Haiti, pleaded guilty to four drug related charges: conspiracy to possess dangerous drugs with intent to supply, conspiracy to import dangerous drugs, possession of dangerous drugs with intent to supply, and importation of dangerous drugs. 
The other men, most of whom were of Haitian descent, pleaded not guilty to the charges, including the alleged captain of the vessel, Julio Saint Louis, also of La Tortue. 
According to reports, shortly after 7pm on April 9, officers from the Drug Enforcement Unit assisted by their international counterparts from the US Coastguard and Drug Enforcement Administration, acting on intelligence conducted a search of a Haitian freighter in Inagua, where they uncovered over 100 kilograms of cocaine. 
According to the prosecution, the drugs were reportedly found after officers drained the fuel from the vessel's two fuel tanks - one on either side of the boat - and noticed "compartments" in the tanks. 
Once those compartments were investigated, police reportedly discovered 114 packages of cocaine. 
The men and the drugs were taken into custody and transported to New Providence. There, Petit Homme was interviewed by officers over the drug seizure. He told officers that he was aware that the drugs were in the fuel tanks, and that they were put there two weeks before leaving Haiti at around 3am on April 8. 
Petit Homme's lawyer, Stanley Johnson, asked Magistrate Andrew Forbes to take into consideration Petit Homme's guilty plea, submitting that it showed "remorse".
Mr Johnson also said that Petit Homme was married with four children and that he provides for, maintains and supports his family. Mr Johnson also noted that Petit Homme has no previous convictions in the Bahamas. 
Mr Johnson asked the court not to impose a custodial sentence on his client, but rather impose a fine and have Petit Homme immediately deported to Haiti. 
However, Magistrate Forbes said while he did take Mr Rolle's submissions into consideration, the "aggravating factor" for the court was the substantial amount of drugs that were seized, as well as the type of drugs involved. 
The magistrate subsequently sentenced Petit Homme to five years imprisonment at the Bahamas Department of Correctional Services (BDCS). He said that on completion of his sentence Petit Homme is to be turned over to the Department of Immigration to be deported. 
The other eight defendants were denied bail and remanded to the BDCS. They return before Magistrate Forbes on April 21 at 10am.