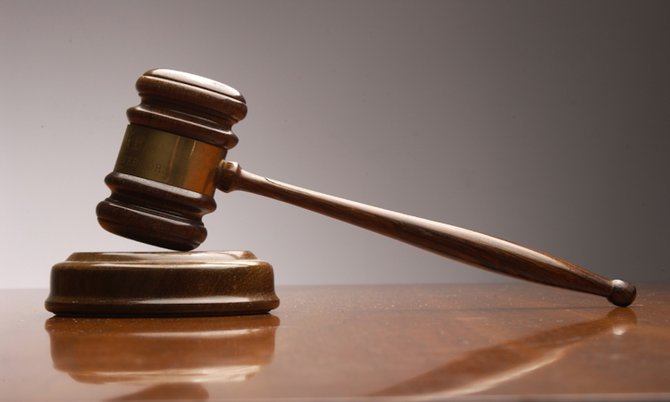 BY DENISE MAYCOCK
Tribune Freeport Reporter
dmaycock@tribunemedia.net
FIVE Grand Bahama men accused of the murder of a Holmes Rock couple appeared in the Supreme Court on Friday for a pre-trial hearing.
Paul Belizaire, Allan Alcime, Devaughn Hall, Virgil Hall, and Kevin Dames appeared before Justice Estelle Gray Evans. They were not accompanied by their lawyers.
Prosecutor Eric Kemp told the court that Carlson Shurland, who represents Dames, was in Nassau dealing with a matter in the Court of Appeal. She said she did not know why there was no appearance of the four other counsels. 
Mrs Kemp said that Alcime's attorney Osman Johnson was notified by the Office of the Attorney General that his client would be in court on Friday.
The trial is set for October 11, 2016.
The men are accused of murdering Barry and Sheena Johnson, a husband of wife of Deadman's Reef, on September 12, 2015. They are also accused of stealing Mr Johnson's truck.
Justice Evans asked the men who their attorneys were.
Belizaire said was represented by Jeff Farquaharson and that he informed his attorney that the matter was scheduled for Monday.
Alcime said that his was Osman Johnson and that he had hired him and did not know if the attorney was aware of the matter in court.
Devaughn Hall said his attorney was Mr Munroe and asked the court to adjourn the matter.
Virgil Hall told Justice Evans that he did not have an attorney and wanted the court to appoint one for him. Prosecutor Kemp said that attorney Mario Grey was contacted and that a formal letter was being prepared and sent to him.
Dames said that he was represented by Mr Shurland.
Justice Evans said that matter would have to be adjourned. She told the men that it is their responsibility to also inform their attorneys that they must be court.
The matter was adjourned until Monday, May 2.