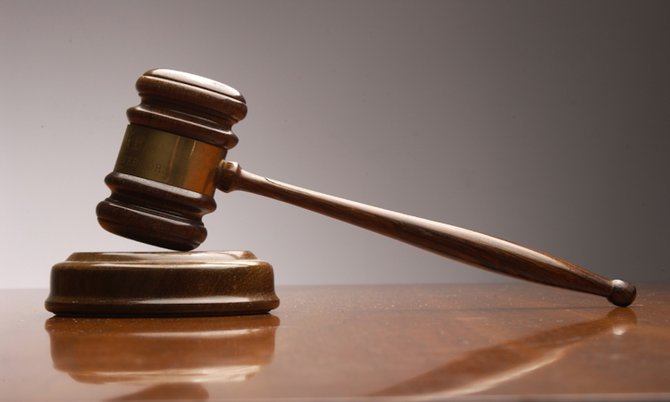 By LAMECH JOHNSON
Tribune Staff Reporter
ljohnson@tribunemedia.net
THE lawyer for accused bribe taker Freddie Solomon Ramsey told a Supreme Court jury on Friday that his client is nothing more than a scapegoat in the Alstom SA/BEC bribery scheme.
Wayne Munroe, QC, made the remark during his closing address to the nine-member jury that his expected to decide Ramsey's fate concerning four counts of conspiracy to commit bribery and 14 counts of bribery.
Ramsey, 79, is currently on trial before Justice Bernard Turner and is alleged to have committed the 18 offences between 1999 and 2003.
He has pleaded not guilty to all the charges.
Mr Munroe on Friday described his client as a "scapegoat" who, he said, was set up by Mark Smith who played on his client's prior relationship with Smith's father to further his own agenda.
"We like to think black people (are) crooked," the lawyer said.
"We'd like to think the Cabinet of The Bahamas chose one company over the other so there must be something crooked. It cannot be that we as a country was bullied into anything," the jury heard.
He said that the average individual would not believe that a smaller country like The Bahamas could be bullied by an OECD country that blacklisted The Bahamas during the period that the Inter-American Development Bank DA-12 contract was being decided.
"But nice white people don't do that. It's that mindset that we have. It's a bad mindset," Munroe said.
The bribery allegations are related to a widespread scheme involving tens of millions of dollars in bribes to countries around the world. They were brought to light in 2014 in a US Department of Justice report, which said that Alstom SA allegedly paid more than $300,000 to a BEC board member to influence contracts between 1999 and 2003.
The jury previously heard from Mark Smith, an admitted bribe taker, who received immunity from prosecution in exchange for giving testimony. It was revealed in court that Alstom SA had written letters intended for then Prime Minister Hubert Ingraham and then Deputy Prime Minister Frank Watson as the company wanted BEC officials to reconsider the bid it felt was going to be rejected.
The jury also saw a letter Alstom SA received from then BEC Assistant General Manager Patrick Hanna in December 2000, who took issue with the French company's attempt to discredit another bidder or the evaluation process and noted that the letters "are in direct contravention of the tender process".
Inspector Deborah Thompson, of the Central Detective Unit, has testified that Ramsey denied having any involvement in the bribe scheme during an interview in which 101 questions were put to him in the presence of his then-lawyers Roger Minnis and Khalil Parker.
Munroe said the Crown's case against his client rested on the words of an admitted bribe taker.
"You will only have his word for these communications over the phone and facsimile," the lawyer said.
Munroe said it was Smith's evidence that Ramsey used his connection with Deputy Prime Minister Frank Watson to inevitably get Alstom the contract.
"The police took a statement from the former DPM but chose not to call him. So there's no corroboration of evidence that Ramsey went to Watson. Ramsey voted with the (BEC) board not once but twice and the minutes of the board meetings show that. So use of influence where? Assistance where?" the lawyer put to the jury.
Mr Munroe said if Ramsey had in fact met with Alstom and Smith in Florida, the travel information could easily be obtained.
He also said none of the original cheques shown to the jury were originals in order to prove that they were, in fact, alleged payments.
Mr Munroe claimed the police did not do a thorough investigation because they did not look into whether there really was a cabinet committee that undertook an investigation into this DA-12 contract.
He also reminded the jury that they put a question to a board member on why the decision was overturned.
"The one man who could tell you wasn't questioned at all," Munroe said.
The case concludes on Monday, May 2, when Justice Turner gives a summation of the evidence before excusing the jury to deliberate on verdicts for the 18 offences.
Ramsey is on $40,000 bail and is represented by Mr Munroe, Tommel Roker and Bridgette Ward.
Garvin Gaskin, Acting Director of Public Prosecution, is prosecuting the case with the assistance of Cordell Frazier.