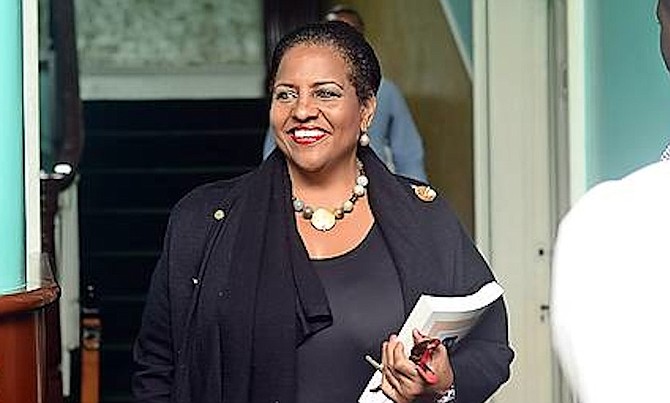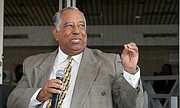 By KHRISNA VIRGIL
Deputy Chief Reporter
kvirgil@tribunemedia.net
FORMER Cabinet minister Tennyson Wells said yesterday that the Free National Movement "will lose" the Long Island seat in the 2017 general election if it presents area MP Loretta Butler-Turner as its candidate, as many supporters have been angered by her recent actions.
Mrs Butler-Turner strongly criticised FNM Leader Dr Hubert Minnis in the lead up to and after the party's contentious convention in late July. Dr Minnis has said Mrs Butler-Turner has his "full support" to be the party's standard-bearer for Long Island once again.
However, Mr Wells predicted that should another candidate emerge who resonates with Long Islanders, Mrs Butler-Turner would struggle to secure a maximum of 200 votes.
And despite her "wrongdoings," Mr Wells said the former FNM deputy leader "did the right thing" when she issued her statement on Sunday calling for unity and urging her supporters to back Dr Minnis.
He said the party should welcome this and continue to work with Mrs Butler-Turner to unify the party and ultimately defeat the Progressive Liberal Party.
"They should find another constituency for her because the damage is already done," Mr Wells said yesterday when he was contacted. "She brought this on herself. The thing to do would be for Dr Minnis and the FNM to find her another constituency, as I understand the government will likely cut up the boundaries.
"But she will not be able to salvage a relationship with voters in Long Island."
He continued: "I don't think that the people will nominate her and I think they are looking at other possibilities for representation.
"What people have to understand is that when she was elected she had a certain team backing her. However, because she 'dissed' certain people, they are no longer with her. They complained about her representation and there were a number of promises and commitments she made that she didn't fulfil.
"When you do that and other wrongdoings in a small constituency like Long Island you will get jammed."
Just days after insisting that she "can't be bought" by the FNM, Mrs Butler-Turner on Sunday made a drastic change in position and urged supporters to back Dr Minnis' team.
Taking a markedly different tone from previous statements, she appealed for the party and the wider public to be patient with her as she continues to "grow and change."
She also said she would accept the party's nomination for the Long Island constituency if voters there wanted her to do so.

"It is my fervent hope that unity will be achieved through a spirit of collegiality, dialogue and mutual respect from all within the party," her statement read.
It marked an astounding turnaround for her and could prove crucial for the party's efforts to reverse the impact of highly publicised and caustic infighting that has raised questions about its ability to successfully challenge the PLP next year.
As recently as last Tuesday, Mrs Butler-Turner seemed unprepared to fall in line under Dr Minnis' leadership.
After Dr Minnis extended an olive branch to her during his closing speech at the party's convention two weeks ago, on Tuesday she said "I am not for sale" in response to reports that Dr Minnis and his team made offers to her, including one to be made leader of opposition business in the House of Assembly.
Given her new pledge to work towards party unity, it is unclear if Bahamians will get a response from the party to accusations from her that its convention election process was rigged. She accused the party's leadership of engaging in criminal and corrupt behaviour when she dramatically withdrew from the leadership race on July 29, hours before votes for executive positions were to be cast.
On Sunday night, Dr Minnis said the party welcomed her call for unity. He said it confirmed the "longstanding belief" that the FMN would unite after the convention.