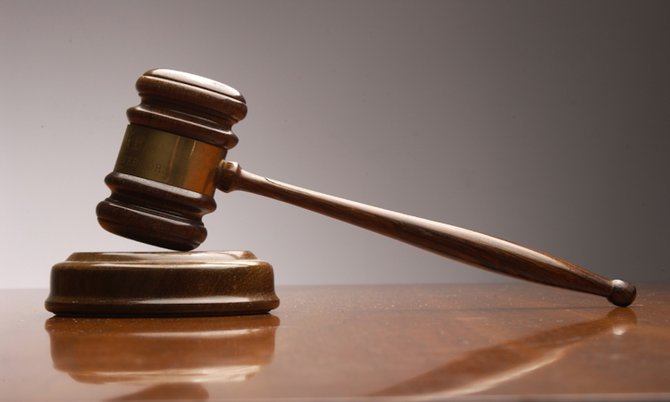 By RICARDO WELLS
Tribune Staff Reporter
rwells@tribunemedia.net
A MAGISTRATE on Friday fined a Filipino couple $3,500 each for their involvement in a criminal defamation case where it's alleged the pair were responsible for the posting of several nude images of the husband's ex-girlfriend on Facebook.
Magistrate Samuel McKinney ruled that the couple, whom were found guilty of intentional libel last month, must pay the fines before leaving the court or face one year in prison.
Angelo Cayetano, 36, and April Cayetano, 30, both of Mt Pleasant Village, opted to pay the fines in full.
According to court dockets, it was claimed that the pair unlawfully posted defamatory pictures of a 39-year-old woman intending to defame her.
In the pictures that were removed from the social media site, the complainant, whose identity was withheld for her protection, is shown posing naked in a number of positions.
The woman alleged that Mr Cayetano tried to blackmail her into continuing the extramarital affair which had occurred between the two from 2011 to 2012 by threatening to release photos and a video he had taken of her in compromising positions.
The complainant said Mr Cayetano gave her two weeks to change her mind on ending their affair. After she did not relent, the woman was informed by friends that they had seen naked pictures of her on Facebook.
One of the victim's friends testified that Mrs Cayetano sent her the photographs.
Mrs Cayetano allegedly told the victim's friend: "Your friend is a whore and she's having a relationship with my husband."
The Cayetanos maintained their innocence throughout their arraignment and trial.
Sergeant Philip Davis prosecuted and Tai Pinder appeared for the Cayetanos.