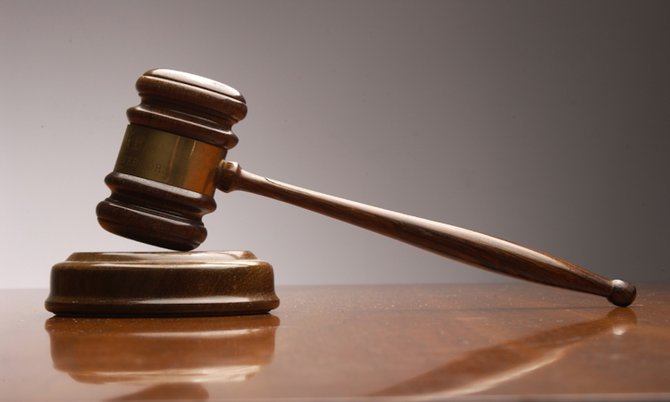 DEFENCE lawyers in the corruption trial in Turks and Caicos Islands said Attorney General Rhondalee Brathwaite-Knowles should not be allowed to give evidence or produce documents containing any legal advice which she gave to former Cabinet ministers who are currently on trial.
According to a report in the Turks & Caicos Sun newspaper yesterday, in arguments spearheaded by Queen's Counsel Ralph Thorne and his junior Adrian Kayne who are representing former Premier Michael Misick, the defence lawyers said such legal advice must be subject to legal professional privilege and this privilege has not been waived.
They accepted, however, that Ms Brathwaite-Knowles may give evidence of such factual and background matters pertaining to various development agreements as may be necessary so long as in so doing, it does not involve a violation of the privilege.
Mr Thorne told Mr Justice Paul Harrison, who is judge and jury in this trial, that communications between a professional legal adviser, acting as such, and his client are subject to legal professional privilege.
He added that the common law right to consult legal advisers without fear of the communication being revealed is a fundamental condition on which the administration of justice rests; and that once established, no exception should be allowed to its absolute nature.
He added: "The privilege is that of the client, not the lawyer advising. All confidential communications between a lawyer and his client relating to a transaction in which the lawyer has been instructed for the purpose of obtaining legal advice will be privileged, provided that they are directly related to the performance by the lawyer of his professional duty as legal adviser of his client."
During the period with which the Court is concerned, Ms Brathwaite-Knowles was Crown Counsel (Commercial) and principal Crown Counsel (Commercial) in the Attorney General's Chambers. As Crown Counsel, Principal Crown Counsel and Deputy Attorney General within the Attorney-General's Chambers, she was acting throughout as a legal adviser to the Government of the Turks and Caicos Islands.
"As such, her client was the Government and the Ministers thereof," Mr Thorne said. "Communications between her (and indeed, any lawyers within the Attorney General's Chambers) acting as such and her client, the Government, may be subject to legal professional privilege. Where it arises, it is only the Government of the Turks and Caicos Islands that can waive this privilege so as to permit Ms Braithwaite-Knowles to give evidence of advice given and/or any lawyer/client communications which took place and in which legal advice privilege arises."
The Barbadian Queen's Counsel argued that in her numerous witness statements, Ms Brathwaite-Knowles describes her role as being "required to advise Government departments to ensure that agreements reflect the long-term interests of the Islands and conform to all proper legal standards." Part of her responsibilities in that role, they said, involved "taking instructions from the Turks and Caicos Investment Agency (TCInvest) and advising them with regard to Development Agreements.
According to Mr Thorne, some of the United Kingdom legal authorities go so far as to suggest that the admission of privileged material obtained pursuant to a statutory derogation to the right may constitute a breach of a defendant's Article 6 right to a fair trial.
He added: "Legal professional privilege applies equally to lawyers employed by their client, as to lawyers in independent practice. Legal advice privilege applies only to communications passing between the client and his lawyer, and to the contents of any documents evidencing such communications. The privilege does not extend to communications which are made for the purpose of obtaining advice on the commission of a future crime, or which are themselves part of a crime. Whether the lawyer was aware of the illicit purpose is immaterial, as such matters are otherwise than in the ordinary course of professional communications. Before this principle can be relied upon, however, there must be some prima facie evidence that it was the client's intention to obtain advice in furtherance of the criminal purpose. A document or communication is "once privileged, always privileged". The privilege may be expressly or impliedly waived by the client or, after death, by his personal representatives or heirs."
Judge Harrison is expected to give his ruling today.