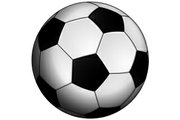 WITH eight months until the kings of the sand are crowned at the FIFA Beach Soccer World Cup Bahamas 2017, the pathway to glory has now been drawn with the release of the tournament's match schedule.
The competition will descend on the capital city of Nassau April 27 to May 7 as 16 teams aim to walk away with the coveted trophy that Portugal picked up at home in 2015. 
"In 2017, it will be the first time that the FIFA Beach Soccer World Cup settles on the sands of the Caribbean," Jaime Yarza, head of FIFA Events, said.
"The event will have a major impact on the region. It will also be the Bahamas' inaugural appearance at a FIFA World Cup, making this the first time that three teams from CONCACAF will participate at the event."
The hosts can, of course, expect enthusiastic support from their own fans. And Jeffrey Beckles, FIFA Beach Soccer World Cup 2017 LOC Chairman, has also promised the warmest of welcomes for teams and supporters arriving from across the world.
"Locals are excited to support Team Bahamas in the country's FIFA World Cup debut, and The Bahamas is ready to receive international fans with open arms," he said. "We are looking forward to hosting a truly spectacular event."
With hosts Bahamas and 2015 finalists Tahiti already having their places secured, next up to book their tickets to the Caribbean will be Europe's four competitors, whose berths are set to be decided in Jesolo, Italy, September 2-11. Once they arrive next year, they will showcase their talent to the world in a new-look stadium at Malcom Park.
It all adds up to an eagerly anticipated tournament, one which Joan Cusco, FIFA Beach Soccer committee member, believes will be unforgettable for all involved. 
"Everybody is looking forward for this FIFA Beach Soccer World Cup Bahamas 2017," he said. "Not only because of its unique venue, in one of the most iconic resorts in the Caribbean, but for the huge competition everyone can look forward to. The teams have been improving a lot over recent years, and fans will be treated with a tremendous beach soccer spectacle."