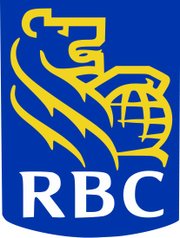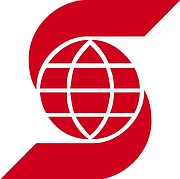 By SANCHESKA DORSETT
Tribune Staff Reporter
sdorsett@tribunemedia.net
NEWLY elected National Congress of Trade Unions Bahamas (NCTUB) Vice-President Paul Maynard said yesterday his first priority is "immediately to force" Royal Bank of Canada (RBC) and Scotiabank to "allow their employees to be unionised".
Mr Maynard said for far too long the "puppets for the white man" at the banks have victimised, terrorised and laid off their staff without any repercussions. He said the service at both banks is "terrible" and that if no one else will stand up for the rights of Bahamians and Bahamian workers, the union will.
"The staff at Royal Bank and Scotiabank are being mistreated daily," he told The Tribune. "Both banks have been letting persons go at their whim but the service is getting worse and worse.
"The lines are long and the fees are ridiculous. RBC is charging $10.75 to cash a cheque if you do not have an account with them. For me and you, that may be fine but what about the old woman with $100 who needs to have all her money? That is ridiculous.
"So the first act will be to go after these banks. Every day the staff is coming up to me and saying something needs to be done. These people have a right to be in the union if they want to be. In Canada both of these banks are unionised but here they want to take advantage of the staff and intimidate them.
"We are going to force them to allow their staff to join the union. It is not right what these people are doing. They are laying off Bahamians left and right and taking services out of this country. To hell with them. It is time for a change."
Earlier this year, RBC closed its Nassau-based Credit Card Centre and transferred its processes to Trinidad & Tobago, terminating nearly 50 people.
RBC also shut down its Paradise Island branch last year, a move according to the bank that was intended to reduce costs and increase efficiencies.
Scotiabank last year unveiled a restructuring in which around 50 employees were expected to lose their jobs, with six branch closures and the downsizing of two others.
Three New Providence locations were "consolidated" into other sites. Caves Village branch was folded into the Cable Beach location; the Wulff Road and East Street site was consolidated at Thompson Boulevard; and the British Colonial Hilton location moved into Rawson Square.
A fourth branch, Cooper's Town in Abaco, was consolidated into the Marsh Harbour location, while two other Family Island sites - Stella Maris in Long Island and North Eleuthera - closed outright.
Scotiabank's remaining locations on Long Island and Eleuthera - Buckley's and Rock Sound - were downsized to 'service centres', with reduced services and hours and full-service ATMs.