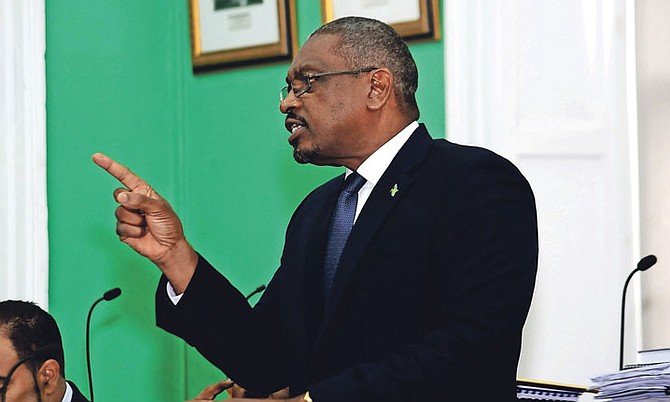 Reader poll
Yes, it will damage the party's chances. 61%
No, it will not. 39%
457 total votes.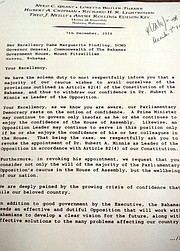 DR HUBERT Minnis, leader of the Free National Movement (FNM), faces removal as leader of the Official Opposition in Parliament after a vote of no confidence by seven of his party's 10 MPs on Wednesday morning.
A petition by the majority of FNM MPs says that Dr Minnis should be replaced by Loretta Butler-Turner, the MP for Long Island. The move has to be approved by the Governor General.
Seven of the 10 opposition members - Fort Charlotte MP Dr Andre Rollins, Central and South Abaco MP Edison Key, North Eleuthra MP Theo Neilly, Mrs Butler-Turner, St Anne's MP Hubert Chipman, Montagu MP Richard Lightbourn and Central Grand Bahama MP Neko Grant - submitted a letter of no confidence in Dr Minnis to House Speaker Dr Kendal Major and to the Governor General, Dame Marguerite Pindling, on Wednesday morning revealing they have voted to be led in Parliament by Mrs Butler-Turner.
Deputy Leader Peter Turnquest and Leader of Opposition Business in the House Renward Wells did not participate in this latest effort to oust Dr Minnis.
More details later