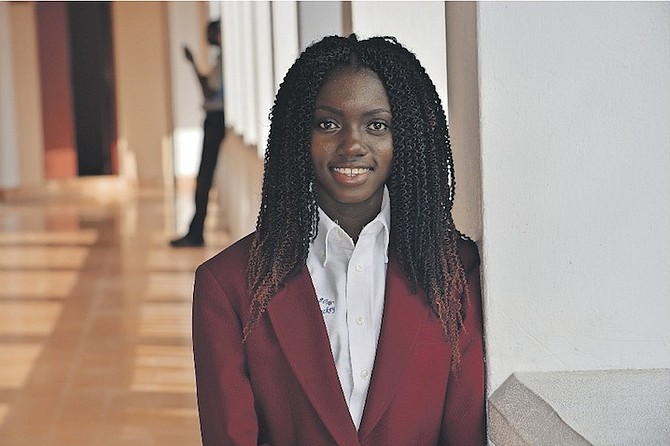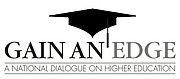 A top scholar explains what it takes to succeed at the University of The Bahamas . . .
Le'Andra Mackey's determination to become a medical doctor, specialising in anesthesiology, remains resolute, demonstrated by her fervent studies to maintain a 3.5 Grade Point Average in her biology and chemistry classes.

Just like an anesthesiologist constantly monitoring blood flow, breath and the heartbeat of a patient undergoing surgery, Ms Mackey's current rhythm of classes, rigorous study and volunteerism keeps her focused and driven.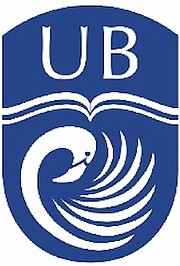 The 18-year-old high flyer from Government High School, who is the first in her family to attend university, was awarded a $40,000, four-year scholarship and inducted into the prestigious University of The Bahamas (UB) President's Scholars Programme (PSP). In her first year, she is thriving in all aspects of university life, but not without sacrifices.

When asked what it takes to succeed in university, she reflects, "time management is the key. I create a weekly schedule where I allot time to complete assignments and study which is usually between Mondays and Fridays. I reserve my weekends for community service and volunteer work which I usually do with the Rotaract Club."
Since her arrival at UB, Ms Mackey has received mentoring and support from university faculty, staff and President Dr Rodney Smith on how manage the bustle of university life while balancing a full course load.
Proudly wearing the prestigious jacket as a PSP member, Ms Mackey and her fellow ambassadors receive leadership development from the Department of Student Leadership and Counselling and Health Services. Each ambassador participates in development programmes throughout the academic year and study abroad opportunities to inform their world view and learn from student leaders at other aspirant institutions.
Director of Student Leadership and International Relations Joe Stubbs implores students to place high value on the exceptional educational and service-oriented opportunities available at the University of The Bahamas. "A student will get the most from the university experience when there is a holistic approach to learning," he explains. "When you merge academics with volunteerism, the student is able to put the theories learned from the classroom into practice in their respective fields. Here at UB, we are equipping our students to be ambassadors for the nation, ones that are academically strong, critical thinkers, conscious citizens with a heart to serve mankind."
Maintaining her outstanding grades while juggling multiple assignments and activities may be daunting, she admits. However, for Ms Mackey, sacrifice is part of the process to becoming successful. "As I always have assignments and extracurricular activities, they sometimes clash. When this occurs I have no problem sacrificing a few hours of sleep to ensure that both are done. Fortunately, I'm a kinesthetic learner and I take the opportunity to study aloud while taking part in any activities that I am immersed in. For subjects like Math that I am challenged with, I ask my mathematically inclined friends to tutor me. I know the importance of being active but education is of the utmost importance. Although I am always busy, I create time to complete all my assignments," she says.
While leaning on friends for support at times, Ms Mackey also provides words of affirmation, "to get good grades, I encourage my friends to study, research extensively and to not be afraid to ask questions when they misunderstand something".
Her North Andros family is proud of her achievements and the demands Ms Mackey has placed on herself to make the most of her higher education experience. "For me, higher education is integral for success as it displays your passion and drive to learn more about the field you're interested in. It assists a person in being well versed and encourages logical thinking. It is critical for success because knowledge gained about a particular subject can be used to take a country to the next level," she says.
• NEXT WEEK: bridging the gap between TVET and academic education
"Gain An Edge" is a weekly collaboration of the Lyford Cay Foundations, Bahamas Technical and Vocational Institute and University of The Bahamas aimed at promoting a national dialogue on higher education. To share your thoughts, email gainanedge@tribunemedia.net.