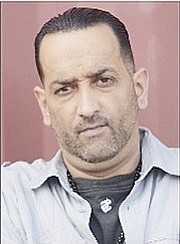 Leo B's Picks
THURSDAY
SEAHAWKSS
SATURDAY- JETS
SUNDAY
GIANTS
PACKERS
CHIEFS
VIKINGS
BILLS
RAVENS
TEXANS
CARDINALS
FALCONS
RAIDERS
PATRIOTS
BUCCANEERS
STEELERS
MONDAY
REDSKINS
By Inigo 'Naughty' Zenicazelaya
JUST like my Cowboys, I've had a rough two weeks, allowing the likes of Leo B. to creep back into the race.
Nonetheless I welcome the competition, since it's been lonely at the top for several weeks now.
And just like my Cowboys will rebound this week, so will I!!
• Here's who I like
this week: THURSDAY
SEAHAWKS
SATURDAY
JETS
SUNDAY
RAVENS
BILLS
PACKERS
STEELERS
TEXANS
CHIEFS
VIKINGS
GIANTS
CARDINALS
FALCONS
PATRIOTS
RAIDERS
COWBOYS
MONDAY
REDSKINS