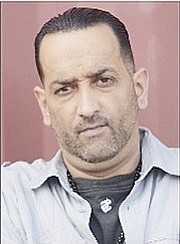 By Inigo 'Naughty' Zenicazelaya
WELL would you look at that, a 15-1 week for the cellar dwellers Wells and Dorsett making a late charge for respectability and second place!
Nicely done gents, 15-1 is always an awesome feat, however it's too much, too little, too late. I've got this on ice, all I have to do is be my consistent self moving forward. And just as I said last week, l would rebound like my Cowboys would, this week I will officially wrap things up, leaving the best of the rest to fight for second place and scraps. Merry Christmas everybody!
LEO B'S PICKS
Thursday
GIANTS
Saturday
PATRIOTS
DOLPHINS
TITANS
PACKERS
BROWNS
BEARS
FALCONS
RAIDERS
BUCCANEERS
SEAHAWKS
49ERS
TEXANS
Sunday
STEELERS
CHIEFS
Monday
COWBOYS
• Who I like this week:
THURSDAY
GIANTS
SATURDAY
BILLS
FALCONS
REDSKINS
BROWNS
PACKERS
TITANS
PATRIOTS
RAIDERS
RAMS
SAINTS
SEAHAWKS
TEXANS
SUNDAY
STEELERS
CHIEFS
MONDAY
COWBOYS