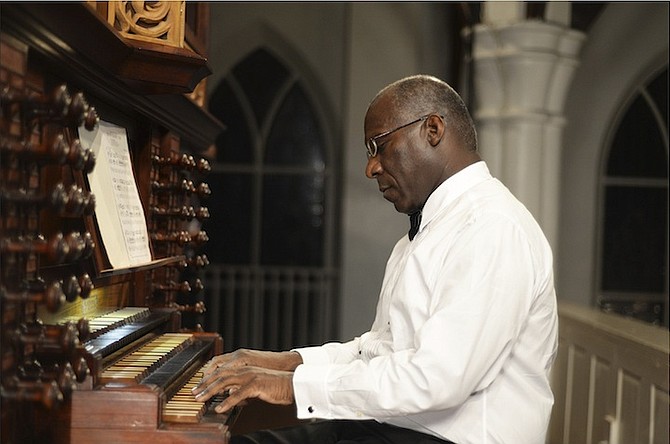 OVER 400 people thronged to Christ Church Catherdral last week to hear accomplished organist Sparkman Ferguson give his annual Epiphany Recital, among them Governor Generals past and present.
An electrifying night of organ literature featured the Gothic Suite written by the notable French composer Leon Boellman and two familiar sections of hymn/song medleys which was much appreciated by the audience.
Governor General, Dame Marguerite Pindling, and her predecessor Sir Arthur Foulkes and Lady Foulkes were present, as were the Dean and Priest Vicar of the Cathedral.
Archbishop Drexel Gomez spoke about Dr Ferguson's 50 years of service to the church and praised his performance and the organ. Recitals are rare in the Bahamas and the performance was projected onto a big screen in the cathedral so the audience could see Dr Ferguson playing.
Proceeds from the performance went to the St John's College Physics Department and were received by Fr Shazz Turnquest.
Dr Ferguson, who teaches an organ class of six every Thursday, is the Registrar of the Bahamas Dental Council.