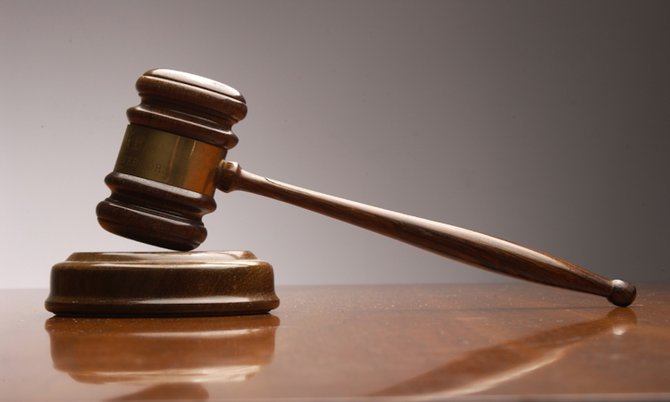 By LAMECH JOHNSON
Tribune Staff Reporter
ljohnson@tribunemedia.net
A pathologist testified yesterday that she saw no evidence of close range fire in an autopsy she performed concerning two of three victims who were fatally shot.
Dr Caryn Sands said that from the examination she did on Chackara Rahming and Erica Ward in August 2011, she found no traces of soot and/or marks to indicate that either woman were within three feet of the weapon used to cause their deaths.
Sean Knowles, 43, and Timothy Saunders, 36, are standing trial before Acting Chief Justice Stephen Isaacs for triple murder. They have denied the charges.
It is alleged that the men entered a Montgomery Avenue apartment and fatally shot Edward Braynen, Rahming and Ward.
However, they were not charged with the death of Ward's unborn baby because a foetus under Bahamian law is not considered a person.
Knowles and Saunders are respectively represented by Romona Farquharson-Seymour and Lennox Coleby.
Cordell Frazier and Randolph Dames are prosecuting the case.
During yesterday's hearing, Dr Sands spoke to the autopsies performed on the three victims.
She said that Braynen was shot in the back, which fractured a number of ribs, punctured his left lung and caused internal bleeding. He was also shot in his left arm.
Rahming, the pathologist said, was shot on the left side of face, causing the fracture of the jaw and knocking out teeth from the trauma.
The trajectory of the projectile caused damage to the victim's spinal cord at the neck.
Ward was shot in the head, causing internal bleeding and damage to most parts of her brain and base of the skull.
Dr Sands also noted the presence of "a pregnant uterus, a baby boy".
She said based on the size of the foetus, she believed that Ward was close to term, no less than 34 to 37 weeks.
Dr Sands said she recovered projectile fragments from all three bodies she examined.
The trial resumes today at 10am.