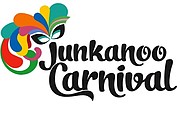 By NICO SCAVELLA
Tribune Staff Reporter
nscavella@tribunemedia.net
WITH this year's Junkanoo Carnival three months away, Bahamas National Festival Commission officials yesterday could not say how much money has been budgeted for the upcoming event.
At a press conference yesterday, Noelle Nicholls, Bahamas National Festival Commission (BNFC) marketing consultant, said that information will be provided at a later date by "regular press briefings" to address all aspects of the event, including cost savings, budgeting, and the BNFC's international marketing campaign.
She also said the BNFC is working "very closely" with the Ministry of Tourism to create a sound international marketing campaign for the upcoming event.

The government budgeted $9m for the inaugural Junkanoo Carnival, but due to cost overruns and other failures on the part of the commission, that spending ballooned to $11.3m. Last year, the government reaped $8.3m in combined direct and tax revenues, with the latter providing $6.7m of that sum.
The commission subsequently faced strong criticism for going over-budget, lack of proper planning, not enough international marketing and not announcing a headliner for the festival's concert sooner.
In January, Tourism Minister Obie Wilchcombe said that this year's festival would be more structured, better budgeted and constructed in such a way as to guarantee a solid return on investment. BNFC officials have also said this year's event will cost less than what was spent in 2015.
However, some persons, like Free National Movement Deputy Leader Peter Turnquest, have suggested that the BNFC hasn't learned anything from last year's festival and are "back to making the same mistakes" with regards to budgeting and marketing.
When asked yesterday for an update on the budget of this year's festival, Ms Nicholls said: "We're going to have regular press briefings to address all aspects of the festival. And so in the same way we're going to be speaking specifically to the international marketing campaign, we'll also be speaking to some of the things that we're going to be doing differently, whether it's from a budgeting point of view and some of the cost savings and all of that.
"So we're definitely going to be providing the media with a list of all of those scheduled briefings so that we can speak to those issues."
When questioned on what the BNFC is doing to enhance its marketing campaign, Ms Nicholls said: "We're actually going to be having a dedicated press conference. The commission is working with the Ministry of Tourism very closely, things are active. We're going to have regular press briefings, including a dedicated press conference where we will have persons from the sales team at the Ministry of Tourism, persons who handle their international digital advertising, so that we can inform you of all of our plans as it relates to the international marketing."
The BNFC announced yesterday that Bahamian artist Julien "Believe" Thompson is to be the music producer for this year's Music Master's song competition, a contest where Bahamian musicians submit their songs in hopes of being crowned Music Master's champion of Bahamas Junkanoo Carnival.

Mr Thompson will be tasked with ensuring that every song prepared and submitted by local artists can compete with "any other song you hear internationally," officials said.
"It is indeed a privilege as a young Bahamian musician and artist and songwriter to have such a prestigious post," Mr Thompson said. "I feel it's important to start the process, at a young age, of handing the baton over and being able to share my gift with my other Bahamian brothers and sisters. And so far it's been an amazing experience."
The second Bahamas Junkanoo Carnival will take place on May 5-7 in New Providence, with a kick-off event from April 15-16 in Grand Bahama, officials have said.
According to the BNFC, "intense planning is underway" for the 2016 event, which the group has said will be "even better" than the inaugural festival.
The BNFC held its first planning meeting for carnival in mid-January.
At the time, Mr Wilchcombe said the BNFC had been mandated by Prime Minister Perry Christie to create opportunities for entrepreneurship and cultural expression.