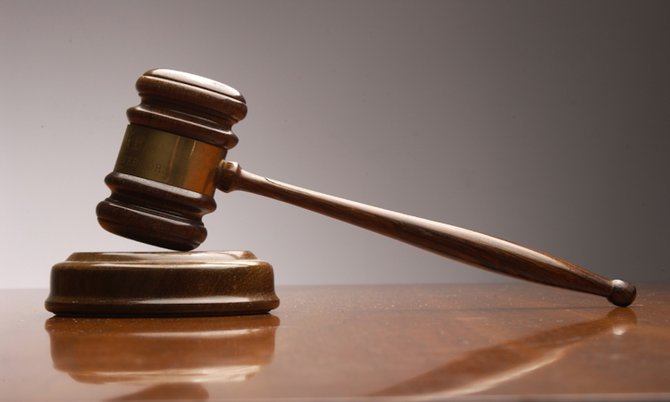 By LAMECH JOHNSON
Tribune Staff Reporter
ljohnson@tribunemedia.net
A JUDGE has reserved her decision on what sentence she will impose on a man convicted of raping a woman at gunpoint during a home invasion nearly five years ago.
Prosecutor Anishka Hanchell asked Justice Indra Charles yesterday to sentence 31-year-old Oscar Ingraham, a convicted serial rapist, to a prison term that would reflect society's disdain for the crimes committed against a woman on the early morning of October 28, 2011.
Ingraham was convicted in December of burglary, armed robbery and rape concerning a home invasion at a woman's home on West Bay Street where an assailant, armed with a firearm, sexually assaulted her and robbed her off $195 in cash.
Ingraham, who made submissions to the judge, in addition to that of his lawyer Moses Bain, maintained that the conviction was a part of a long list of conspiracies against him in recent years.
"I have nothing against any woman in this country," Ingraham said.
"It appears as if I'm the subject of widespread criticisms concerning me being a serial rapist when I've been falsely accused of crimes I did not commit. I find it disturbing that the Crown always saying my DNA is found on crime scenes where I've been falsely charged.
"If Oscar Ingraham has six pending matters on his head and the only so-called evidence they have is DNA, why is it no medical practitioner has been before the court to say they took blood from me? It appears that I'm a victim of someone else's conspiracy and I find it very, very unfair."
"All I'm seeking for is the truth, I'm not looking for sympathy. I didn't do anything and I don't want anyone to hold anything against me," Ingraham said.
Justice Charles told the convict that the jury came to a unanimous verdict.
"The judge cannot question that verdict. My directions to the jury and sentencing can be challenged or questioned by a superior court," the judge added.
Ingraham said his three years of incarceration "have not been easy."
"This is getting unbearable but I'll stay strong. I go to bed hungry many nights and I sometimes have some thoughts but I don't want to end my own life. It's okay though," Ingraham concluded.
Ms Hanchell asked the court to consider that Ingraham had recent convictions for similar crimes.
In 2014, Ingraham was sentenced to 30 years in prison for the separate home invasions, gunpoint robbery and sexual assaults of two women in 2012. The sentence was reduced to 28 years after taking into account his time on remand.
For the first attack, which took place on February 28, 2012, Ingraham received 10 years for burglary, 15 years for each of the two counts of armed robbery and 25 years for rape.
Regarding the second incident, which happened between 11pm on May 29 and 5am on May 30, 2012, Ingraham received 15 years for burglary, 20 years for the single count of armed robbery and 30 years for rape.
All of the sentences were ordered to run concurrently.
Concerning the present case, Justice Charles said she would reserve sentencing until March 1 as she wished to research sentencing cases concerning repeat offenders for rape matters.