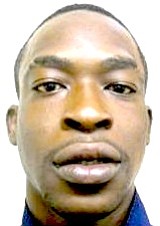 By LAMECH JOHNSON
Tribune Staff Reporter
ljohnson@tribunemedia.net
A JUDGE yesterday ordered prison authorities to present themselves to the court to explain the absence of murder convict Ormand Leon from his scheduled sentencing hearing.
Two weeks ago, Justice Bernard Turner told the 26-year-old that he would be sentenced on February 16 for the July 10, 2011 murder of Fransisco Hanna.
Moments after the adjournment, however, Leon escaped from a police bus on York Street, off East Bay Street, while being taken to prison around noon.
An island-wide manhunt was immediately launched but to date, Leon remains at large.
Crown prosecutor Darnell Dorsett brought this fact to the judge's attention yesterday.
She asked for Leon to be sentenced in his absence given that the convict "was already in lawful custody and (had) more than sufficient notice of his scheduled sentencing."
"Should I take from press reports that he escaped? Is there anything presented to the court?" Justice Turner asked.
"M'lord it's obvious he's not here," Ms Dorsett said.
"The court has not been formally informed of any escape of custody," the judge said.
"But m'lord the court can take judicial notice of his absence. An order of attendance, I'm assuming, was sent for him and he is not here. Jailors would have to obey the order of the Supreme Court," the prosecutor said.
"I understand that but there have been instances where issues arose. Up to now, this court has no communication to indicate the whereabouts of Ormand Leon after this court remanded him into their custody until sentencing," the judge said.
Leon's lawyer, Terrel Butler, said the Crown is more than aware of what it ought to do.
"In a case where someone is deceased, one would expect a death certificate to be produced. I'd respectfully ask this matter to be adjourned," Leon's lawyer said.
However, her request was met by a strong objection from the prosecutor who suggested the convict's lawyer was seeking to waste the court's time.
"She full well knows her client is not in custody," Ms Dorsett said.
Ms Butler voiced her displeasure with the implication, replying that she was not formally made aware of anything regarding her client after the court had remanded him on February 2.
"I've not gone to visit him to prison and I've not communicated with him," the lawyer added.
The prosecutor said Leon "should not be allowed to flout this court's processes."
She added that the Supreme Court and Court of Appeal have taken judicial notice of press reports as reliable sources of information.
"Has she gone there and verified that he's not there?" Ms Butler challenged.
Justice Turner said he would adjourn the matter to Thursday, February 18.
'I'll require persons from the Bahamas Department of Correctional Services to indicate whether he was on February 2 returned to custody of that institution. If, in fact, the convict is not in custody and has absconded, then Ms Dorsett, I will certainly hear further from you on what this court ought to do," the judge said.
Justice Turner told Ms Butler he would also hear from her because the application to proceed with sentence in the absence of the convict could possibly conflict with the Constitution.
"I believe it is the law that trial is not completed until sentence is passed," the judge said.
Justice Turner said if the court does determine that it can proceed with sentencing if it is verified by the prison that Leon had escaped, Ms Butler would have to answer on whether such action "is aggravating conduct for the consideration of the court."
Leon is facing up to 60 years imprisonment for the murder.
Hanna was shot twice in the chest and three times in his right arm. He died of his injuries at the scene.
Dennis Mather, 24, Leon's alleged accomplice, was acquitted days prior to the verdict following the direction of Justice Turner to the jury that stemmed from legal submissions held in the panel's absence on the close of the Crown's case against the pair.
Both Leon and Mather had maintained their innocence in Hanna's death and were respectively represented by Ms Butler and Damian Whyte.
Ms Dorsett prosecuted the case.