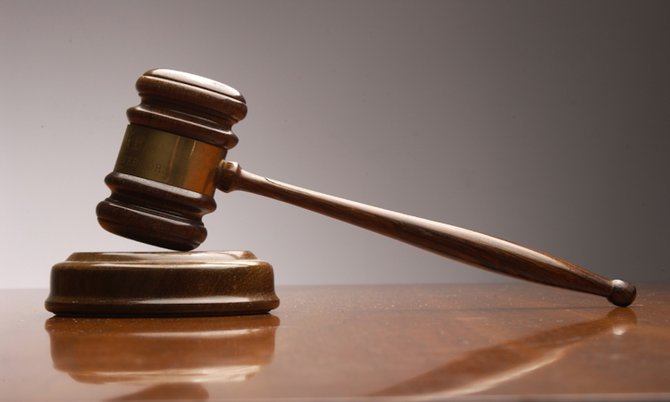 By LAMECH JOHNSON
Tribune Staff Reporter
ljohnson@tribunemedia.net
TWO men pleaded guilty in the Supreme Court yesterday to the cutlass attack and robbery of an American visitor who had bought drugs from them.
Mario Moss, 40, and Karon Parks, 33, appeared before Justice Vera Watkins to answer to charges of burglary, armed robbery and causing harm concerning the accosting of Eddie Bryant at the Harbour Island Hotel on February 25, 2010.
They pleaded guilty to the charges following legal discussions with their respective lawyers, Tecoyo Bridgewater and Jomo Campbell, and Crown prosecutor Maria Zancolla.
Their 2am attack on Bryant at his Tingum Village room had been motivated by the large amounts of money the Stanford, Connecticut resident had in possession during an earlier exchange of cash and narcotics.
Mr Bryant suffered injuries to his arms while shielding his face from the cutlass attack. He was initially airlifted to Nassau for treatment but was then taken to Fort Lauderdale, Florida.
Moss and Park spent more than two years on remand awaiting trial before release on bail. Moss was later remanded for another matter.
In yesterday's hearing before Justice Watkins, the judge was informed of discussions held between defence and Crown counsel concerning the matter.
Following this indication, the charges of armed robbery, burglary and causing harm were re-read to the accused men. They pleaded guilty to each crime.
The Crown recommended a sentence of five years imprisonment for Moss and four years for Parks. The judge did not interfere with the recommendation and imposed the respective sentences on the convicts.
Moss' two years spent on remand was then deducted, leaving him with a total of three years at the Department of Correctional Services.
Parks' sentence was reduced to 16 months when factoring the two years and eight months spent in custody prior to the hearing of the matter.