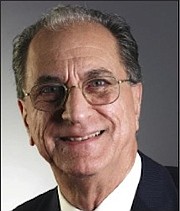 By JOHN ISSA
DID YOU know that there are islands of The Bahamas where you don't have to pay Value Added Tax (VAT)?
Yes, there are. But before I tell you which ones, please try to guess. There are five, with a sixth on the way
They are Castaway Cay, CoCo Cay, Great Stirrup Cay, Princess Cays and Half Moon Cay, with Ocean Cay to come.
On these private islands a variety of business activities take place. Drinks are sold. So are souvenirs and other items. Beach toys are available at a price, as are shore excursions and attractions. Cabanas can also be rented with a selection of inclusions etc.
The surprise is that these commercial activities, which are taking place on Bahamian sovereign territory, are not liable for the VAT to which they are subject when they take place on New Providence, Grand Bahama, the Exumas, Abaco, Eleuthera or any other of our wonderful islands.
We must ask why this is so. Questions also arise as to what labour laws apply to those working on these cays.
Are work permits required?
Are National Insurance and other payroll-related payments made for money earned by those working on these islands?
Do exchange control laws apply to foreign exchange paid for products and services sold on these islands?
What are the benefits to the Treasury and the people of The Bahamas these privileged enclaves?
Are these benefits sufficient to justify these concessions?
I don't have the answers but the questions need to be answered by those who do have them.
• John Issa is executive chairman of SuperClubs. He is writing regularly in The Tribune.