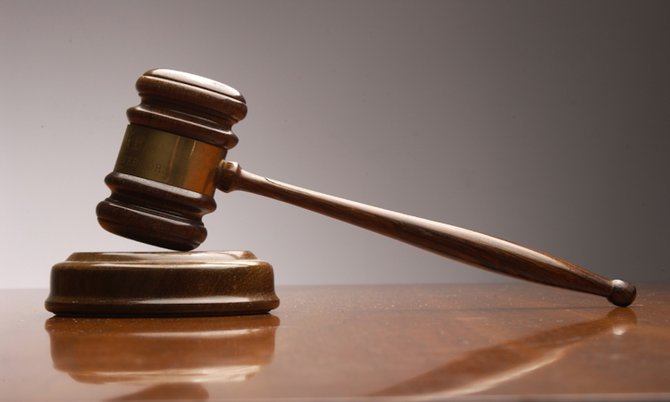 By DENISE MAYCOCK
Tribune Freeport Reporter
dmaycock@tribunemedia.net
THE Department of Immigration did not have the power in law to cancel or reduce the 150-day stay granted to Canadian citizen Bruno Rufa last year, his attorney Fred Smith, QC, has argued.
A judicial review hearing on the matter will resume today in the Supreme Court in Grand Bahama.
Mr Rufa, a condo owner at the Coral Beach Condominiums, is challenging the decision of the director of immigration to revoke his permission to remain in The Bahamas for 150 days as a visitor.
Justice Petra Hanna-Weekes is presiding over the hearing, which started last Friday. Fred Smith, QC, and Crispen Hall, of Callenders and Co appeared on behalf of Mr Rufa, and Loren Klein appeared for the Attorney General's Office.
A large number of foreign condo owners at Coral Beach attended a hearing on Friday in support of Mr Rufa, who is the president of the Coral Beach Management Company.
Mr Smith presented legal submissions in relation to his team's analysis of the Immigration Act and in response to submissions made by counsel on behalf of the director of immigration that he had a right under Section 22 (2)(b) of the law to cancel Mr Rufa's stay.
He told the court that the respondent's submissions are simply wrong.
"Once leave is granted (under Section 22) for any period up to eight months, it cannot lawfully be 'varied' by 'restricting or reducing' it by the director of immigration or any other immigration officers," Mr Smith said on Friday.
He added that immigration officers are not the law unto themselves, and are expected to respect the rules just like ordinary citizens.
He explained that under Section 22, once leave is granted for any period up to eight months, if the period is than eight months, it may be "varied" to extend that period, but not to "exceed" eight months.
"There is no statutory power to reduce, cancel, revoke, vary, to (lessen) the time granted. If Parliament had wanted to say that they would have," he said.
On November 23, 2015, when Mr Rufa returned to Grand Bahama, he was granted a 150-day leave by an immigration officer at the Grand Bahama International Airport to land and stay in the country until April 20, 2016.
On December 24, 2015, the assistant director of immigration informed Mr Rufa and his attorney that the director of immigration had decided to cancel his stay. He was ordered to leave the country within seven days.
However, the assistant director of immigration in Freeport has said in an affidavit that the 150-day landing period granted by an immigration officer was due to "internal miscommunication and his unfamiliarity" with the process, and that Mr Smith and Mr Rufa were aware there was an understanding with the Department of Immigration that the Canadian would be allowed in the country for periods of up to seven days or more at a time as necessary to attend his court hearings.
In his submission last Friday, Mr Smith stated that once the immigration officer granted leave to Mr Rufa to land for 150 days, his client had a legitimate expectation to be here for that amount of time.
Mr Smith said the cancellation of Mr Rufa's stay was just a roundabout way of deporting him again.
"It is just an indirect expulsion without a deportation order, which is the same thing they did the first time by coming to his house and saying get on a plane and leave, without signing a deportation order," he told the court.
Mr Rufa has been visiting The Bahamas for many years and is a long-time second homeowner in Freeport. He has been charged in court with working in the country without a work permit. That matter is continuing.