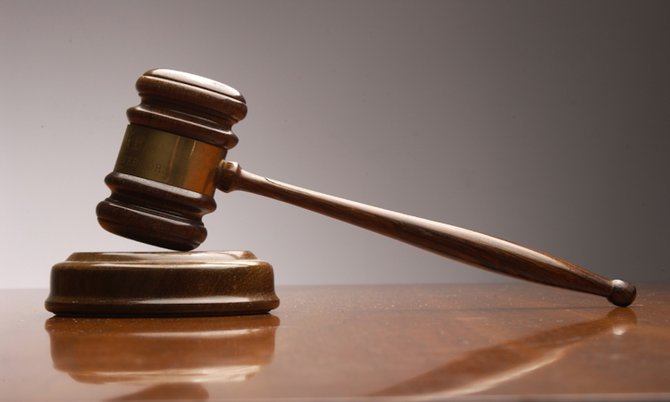 By LAMECH JOHNSON
Tribune Staff Reporter
ljohnson@tribunemedia.net
A SIBLING of murdered American sailor Kyle Bruner told a judge yesterday that she would not hold the actions of her brother's killers against The Bahamas.
Christina Cataldo made the statement during the sentencing hearing of Craig Johnson, 22, Anton Bastian, 21, Marcellus Williams, 23, and 30-year-old Jamaal Dorfevil for their role in the events that led to Bruner's fatal shooting on May 13, 2013.
Cataldo, who was moved to tears, gave a victim impact statement to Justice Indra Charles through video conference where she described her deceased sibling as "my rock."
"We were very close and my brother cannot speak anymore," Ms Cataldo said.
"He was a very genuine, kind and caring person. He'd help anybody in need. If they would have just asked him for some money he would have given it to them."
"My brother worked in The Bahamas and he loved The Bahamas. I've been coming to The Bahamas and this hasn't changed the feeling that I have for The Bahamas.
"I forgive the people who killed my brother because I understand and I feel really bad for them. I hope they get the help that they need," Bruner's sister said.
"I'm not one to hold grudges for anyone and I'm forgiving you for myself," she concluded.
In November, a jury returned unanimous guilty verdicts for Johnson, Bastian and Williams for Bruner's murder.
The three men were further convicted with 30-year-old Jamaal Dorfevil on two counts of armed robbery as they were alleged to have accosted two women while armed with a firearm, robbing one of $150 cash and her $3,000 handbag and the other of cash, a handbag and an iPhone.
A fifth accused, 21-year-old Leo Bethel, had all charges discontinued against him by way of a nolle prosequi within moments of Justice Charles concluding her summation of the evidence.
All four convicts denied having any involvement in the armed robbery and the killing of Bruner, who was shot in the neck as he tried to help two women who were being mugged by two armed men.
They testified that they were at home on the early morning in question and had been lied on and assaulted by the police, who produced videotaped interviews of Johnson, Williams and Dorfevil taking officers through the crime scene.
The jury heard evidence from Sean William Cannon, a first mate aboard the Liberty Chipper sailboat, who witnessed the shooting and later identified Johnson during an identification parade.
The Crown also submitted the police statement of another witness, Delano Smith, which implicated the remaining accused men concerning the crimes.
Ambrose Armbrister, trial prosecutor, has asked the court to impose the discretionary death penalty for Johnson, Bastian and Williams when the verdict was announced.
Dr John Dillard, a licensed psychiatrist with the Public Hospitals Authority testified yesterday that although the trio had used marijuana prior to their incarceration, he found no evidence or record of mental illness.
The matter was further adjourned to March 8 for continuation.
Bethel, Johnson, Bastian, Dorfevil and Williams were defended by attorneys Ian Cargill, Nathan Smith, Roberto Reckley, Sonia Timothy and Walton Bain respectively.