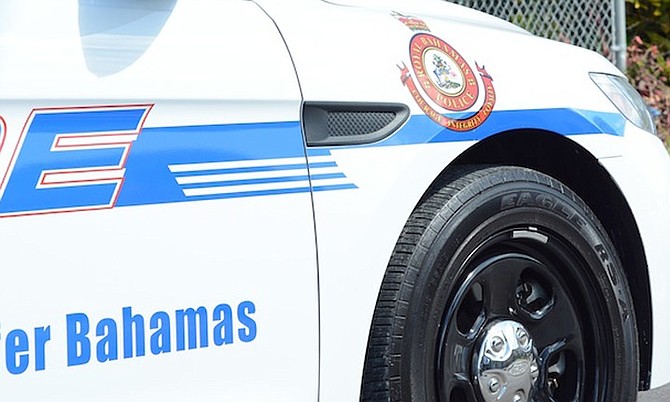 By SANCHESKA BROWN
Tribune Staff Reporter
sbrown@tribunemedia.net
POLICE have a 26-year-old man in custody in connection with the alleged rape of an American tourist over the weekend.
According to police reports, the victim was on Cabbage Beach, Paradise Island around 5pm on Saturday, January 2, when she was allegedly attacked and raped by a Jet Ski operator.
The suspect was taken into custody shortly after the incident. Investigations continue.
In the wake of the allegation Ed Fields, public relations chief for the Atlantis Resort on Paradise Island, yesterday called "for all of the relevant authorities to take aggressive and immediate action to ensure the suitability of all operators of watercraft that ply our waters, whether licensed or otherwise".
In a statement released yesterday, he said the private sector is "powerless other than to advise the Bahamian public and visitors that this is an activity they do at their own peril."
Mr Fields added: "This situation transcends politics and has been going on for years under successive administrations. It is important to note that there are honest, hard-working persons in the industry, but they too are being tainted by the bad apples. In the long run, the vagabonds amongst them will also destroy their livelihood."
Mr Fields said even if Saturday's allegation turns out to be unwarranted, this "would not negate past incidences."
"I am appealing to the relevant agencies to show the Bahamian public and those who visit our shores, that we are willing to take bold, decisive and immediate action to rid ourselves of those who do not have the interests (and) safety of law abiding citizens and our visitors at heart," Mr Fields added. "The authorities must visibly demonstrate that these occurrences cannot continue to go on without serious action being taken. This is no longer a subject for meetings, but for deployment. Any subsequent attack or injury due to negligence will be an indictment on our collective failure and unwillingness to act now."
Mr Fields said while his statements do not necessarily reflect the views of Atlantis, he is certain that they are not far off.
"I am equally certain that we will take every precaution to advise our guests accordingly. Bahamians and visitors should feel secure about the persons with whom they must come into contact when services are provided. The reality is that there is an unacceptable level of these reports as they relate to Jet Skis and action must be taken. Failure to do so will result in peril for us all.
"I note that the prime minister is quoted as saying that serious measures will be taken to stem crime in 2016. The relevant agencies should take up that charge without hesitation or fear of pushback," Mr Fields added.
In December 2015, police arrested a Jet Ski operator in connection with an alleged sexual assault of a female visitor.
That incident also happened at Cabbage Beach.
Police said the woman reported to officers that around 3pm, she was sexually assaulted by a man on a Jet Ski in waters off the popular beach.
In 2014, the United States government issued a warning about crime in the Bahamas, expressing concern over a spike in reported sexual assaults, some which were said to be linked to the "loosely regulated" water sports industry on Paradise Island.
At the time, the US Embassy in Nassau noted that police have warned women to be vigilant after a spike in the number of reported sexual assaults.