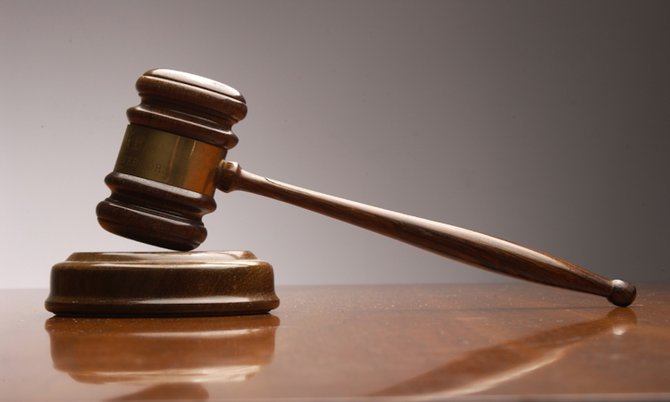 A BAHAMIAN man charged with hacking into celebrities' email accounts to steal unreleased movie and TV scripts and private sex videos can be held without bail because he is a flight risk, a New York judge said on Friday.
The risk that Alonzo Knowles will flee was "overwhelmingly established" during a bail hearing after he pleaded not guilty to charges he violated copyright infringement and identity theft laws, US District Judge Paul Engelmayer said.
Knowles, a resident of Freeport, Grand Bahama, was arrested last month after meeting with an undercover federal agent in what prosecutors said was an effort to sell 15 movie and television scripts for $80,000.
Defence attorney Clay Kaminsky said his 23-year-old client is entitled to bail in part because he would face less than three years in prison if convicted. Prosecutors said it was more likely he would face five years or more.
Outside court, Kaminsky declined to comment after Knowles was led away in handcuffs by US marshals.
The judge said as he announced there would be no bail, "It appears this is quite a strong case." He noted that Knowles has no immediately family in the United States or close ties and could enter the Bahamas "if he was motivated to do so".
Authorities say they began investigating Knowles last month after a popular radio host received an unsolicited offer from someone selling scripts for the next season of a popular TV drama. The radio host contacted the show's executive producer, who called Department of Homeland Security investigators.
Knowles, who called himself Jeff Moxey and claimed to have "exclusive content" worth hundreds of thousands of dollars, told investigators he had got into celebrities' accounts by sending computer viruses or false warnings that accounts had been hacked and then using the information he got back to change the accounts' settings so he could maintain ongoing access, the court papers said.
The judge called it an "unusual case" and described allegations that Knowles had planned to sell private information, including "sexual material and the like".
"The celebrity dimension is what makes some of this material more sellable," the judge noted as he rejected a defence lawyer's effort to downplay the charges. "If your theory is that what he was doing can be minimised, I'm not buying it."