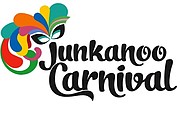 By RICARDO WELLS
Tribune Staff Reporter
rwells@tribunemedia.net
THE Bahamas National Festival Commission held its first meeting yesterday ahead of the second Junkanoo Carnival and has been asked to devise a plan to uplift Bahamian culture, Minister of Tourism Obie Wilchcombe said.
Mr Wilchcombe said the the Bahamas National Festival Commission (BNFC) has been mandated by Prime Minister Perry Christie to create opportunities for entrepreneurship and cultural proliferation throughout the country.
However, he could not say how much money has been budgeted for the controversial event.
When pressed for clarification on the government's investment this year, the West End and Bimini MP would only say that no "firm proposal" had been submitted to date, implying that the festival commission still had not finalised a budget request.
However, Mr Wilchcombe said he expects to receive a range of proposals that detail finances, structural changes to the festival and its scope for 2016.
Paul Major, chairman of the BNFC, told The Tribune yesterday that the commission will hold a series of meetings over the next couple of weeks with an aim to decide on "all the essential factors" moving forward.
He said factors related to budget and festival structure would be finalised during these meetings.
"We don't intend to go beyond the budget of last year, it will definitely be less this go around. We have some numbers in mind, but nothing is firm at the moment," he said.
"We as commissioners have a lot to go through, but we will meet (on Thursday) to go through a number of items and hopefully we can present the government with a full range of plans shortly."
The government budgeted $9m for the inaugural Junkanoo Carnival, but due to cost overruns and other failures on the part of the commission, that spending ballooned to $11.3 million.
The government reaped $8.3m in combined direct and tax revenues, with the latter providing $6.7m of that sum. The direct revenue, which totalled $1.6m, largely came from ticket sales and cash sponsorships, organisers said last year.
Organisers were criticised for poor planning, not enough international marketing and not announcing a headliner for the festival's concert sooner.
Mr Wilchcombe has said this year's festival would be more structured, better budgeted and constructed in such a way to guarantee a solid return on investment.
In addition to Mr Major, the commission will consist of Felix Stubbs, Cameron Symonette, Pat Mortimer, Robert Sands, Ed Fields, Muna Issa, Shanae Strachan and Freddy Munnings.