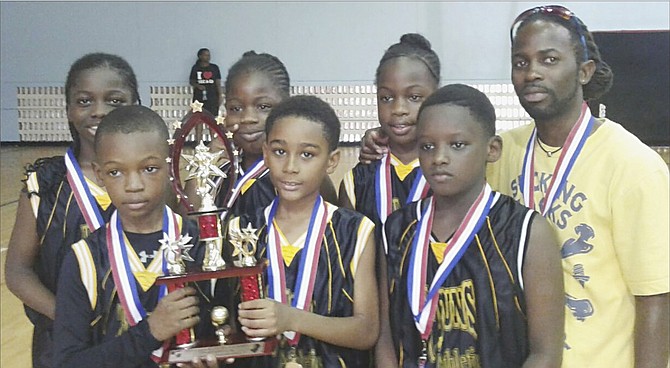 FOUR champions were crowned in Freedom Baptist Academy's third annual Majority Rule Basketball Tournament at the CI Gibson Gymnasium over the weekend.
In the mini-boys' division, Freedom Baptist Academy defeated Temple Christian Academy 11-8.
In the primary boys' division, Temple Christian defeated Hillcrest 21-9.
In the primary girls, Temple Christian defeated Freedom Baptist Academy 20-7.
And, in the junior boys' division, Teleos Christian Academy defeated Akhepran Academy 47-39.