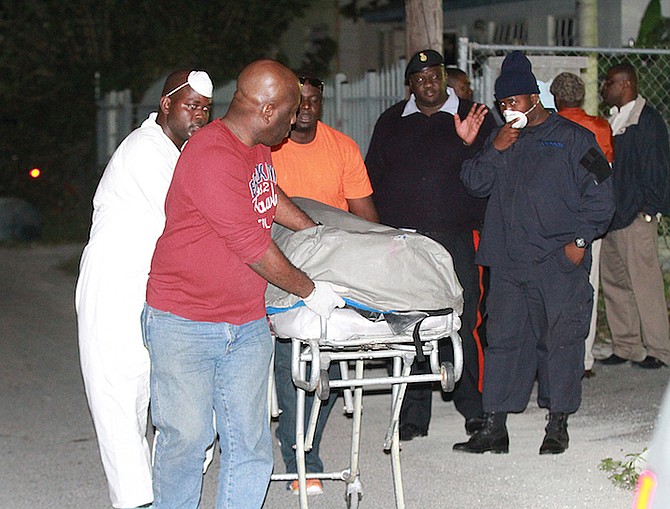 UPDATE: Police want to speak with 30-year-old Jason Ian Flowers, also known as Casper, of Sir Lynden Pindling Estates in connection with this incident. Anyone with information on the whereabouts of Jason Flowers or anyone with information on this homicide is asked to contact police at 911 or 919, the Central Detective Unit at 502-9991 or Crime Stoppers anonymously at 328-TIPS.
POLICE found a 21-year-old man dead inside his Pinewood Gardens home on Tuesday night, bound with duct tape and "wrapped in plastic".
According to Chief Superintendent Paul Rolle, officer-in-charge of the Central Detective Unit, the man's relatives reported him missing to officers of the South Beach Police Station earlier in the day after he had not been seen since Saturday.
Police, along with the man's relatives, went to his home on Sugar Apple Street, where the victim was found "in the early stages of decomposition" around 8pm.
"Officers went and checked his home with family members and found him on the floor of the bathroom wrapped in plastic bags and duct tape," Chief Supt Rolle said.
He added that police are treating the matter as a homicide. Police did not release the man's identity but said he is 21.
Chief Supt Rolle said it is too early to speculate on a motive for the killing.
The death marks the country's fourth homicide for the first 19 days of this year. In 2015, there were a record 149 homicides.