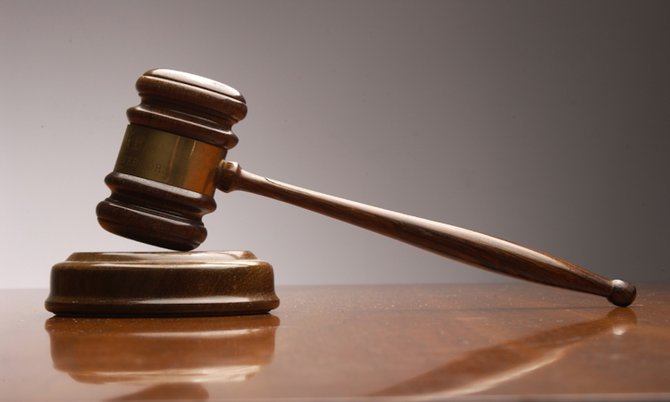 By LAMECH JOHNSON
Tribune Staff Reporter
ljohnson@tribunemedia.net
A JURY empanelled yesterday to hear evidence in a trial of two men accused of three murders were excused from their duty for two weeks while prosecution and lawyers for the accused hold legal discussions with the trial judge.
Senior Justice Stephen Isaacs explained to the panel of seven women and five men that the discussions concerning the Crown's case against Shawn Knowles, 43, and Timothy Saunders, 36, were happening at the beginning of the proceedings rather than later on.
He informed them that their presence would not be required until February 2.
It is alleged that on July 30, 2011, the men entered the victims' Montgomery Avenue apartment that afternoon and fatally shot Edward Braynen, Chackara Rahming and Erica Ward, who was eight months pregnant at the time.
However, they were not charged in connection with the death of the unborn baby because the foetus under Bahamian law is not considered a person.
Knowles and Saunders are respectively represented by Romona Farquharson-Seymour and Lennox Coleby.
Cordell Frazier and Randolph Dames are prosecuting the case.
If convicted of the alleged murders, the men could face the death penalty.
The 2011 amendment to the Penal Code notes that only certain types of aggravated murder are currently punishable by death: murder of a law enforcement officer such as a police officer or a prison guard; murder of a judicial officer, including judges, registrars and prosecutors; murder of a witness or juror; murder of more than one person; murder committed by a defendant who has a prior murder conviction; and murder in exchange for value.
The only two possible sentences are either death or life without parole. Any other type of murder carries a term of imprisonment of 30 to 60 years.
The amendment further provides that any murder committed in the course of/or in furtherance of a robbery, rape, kidnapping, terrorist act, or any other felony is punishable by death, with no explicit requirement of intent to cause death.
Both men have denied the charges they face.