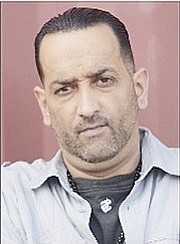 By NAUGHTY
naughty@tribunemedia.net
ANOTHER 3-1 week, 6-2 for the post-season. Not bad: let's see if I can do it again and pick both this week, despite both championship games being a coin flip.
The 'short and sweet' theory has worked for me over the last few weeks of the season allowing me to finish the regular season strong.
AFC
CHAMPIONSHIP
Tom Brady is 2-6 all time playing in Denver, and the Patriots will be up to their usual 'darkness' trying to secure the win.
Peyton Manning, on the other hand, has had his share of ups and downs this season, so thank goodness for the Denver defence.
Denver's defence shows up every week, and this week is no different.
This is Peyton Manning's 'swansong' so I think he's going to be 'vintage' in this one.
Manning wants nothing more than to justify a potential successful Super Bowl run by discarding Tom Brady and the Patriots in the process.
However backup QB Brock Osweiler is waiting in the wings to steal the spotlight away from Manning, if Peyton falters.
Couple that with the fact I still hate 'Brady' with a purple passion and you know where I'm going ...
BRONCOS 31
PATRIOTS 30
NFC
CHAMPIONSHIP
The two best teams in the NFL meeting a game before the Super Bowl, that's how I see this one.
If this game were in Arizona I would have to lean toward the Cardinals, but it's not. Its in North Carolina.
So I expect the Panthers to try and repeat what they did in the first half against the Seahawks last week, before falling into a 'Rip Van Winkle' like slumber in the second half.
If the Panthers can put up points consistently in all four quarters I see them pulling away late and running away with it.
If the Cardinals keep it close - which I know they can - I still like the Panthers defence to step up and Cam Newton to orchestrate some late game heroics and lead the Panthers to victory.
Cam is definitely the League MVP and I think he proves it over the next few weeks ... winning it all!
PANTHERS 27
CARDINALS 24
Until next week, if your team is done, finished, kaput, out of there, enjoy the last three games of the NFL season and start looking at those mock Drafts now. April is a lot closer than you think.

• Naughty presents 'Mischief and Mayhem in da AM' from 6am to 10am, Monday to Friday and 'The Press Box' sports talk show on Sunday from 10am to 1pm, on KISS FM 96.1. Comments and questions to naughty@tribunemedia.net