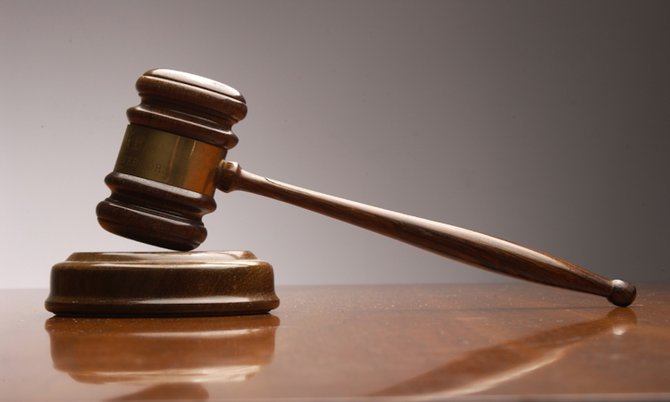 By LAMECH JOHNSON
Tribune Staff Reporter
ljohnson@tribunemedia.net
A SEXUAL assault charge was brought against a man yesterday who recently filed a civil suit against the government after a Supreme Court judge ordered his release from detention because he had spent nine years in and out of prison without trial for a number of criminal offences.
Jamaican national Matthew Sewell, 27, appeared before Chief Magistrate Joyann Ferguson-Pratt facing a single count of unlawful sexual intercourse, allegedly committed between the night and early morning of January 18 and 19.
It is claimed that he had sex with a 15-year-old girl who is legally unable to give consent for such activities.
Sewell was not required to enter a plea to the allegation and returns to Magistrate's Court on March 17 for the case to be fast-tracked to the Supreme Court.
The chief magistrate asked police prosecutor ASP Clifford Daxon for his position on bail.
"The prosecution objects," ASP Daxon said. "The defendant has no status (in the country.)"
Alex Morley, who appeared for Sewell in place of lead counsel Fred Smith, QC, asked the court to exercise its lawful discretion to consider bail.
"There's no substantial grounds that he will abscond, interfere with witnesses or the course of justice," Mr Morely added.
He said his client had been in the country since 2006 and detained for some time for a number of criminal offences but was never tried up until his ordered released by Senior Justice Stephen Isaacs in October 2015.
"You was living in Fox Hill close to ten years?" the chief magistrate asked the accused.
"Yes, ma'am," Sewell said.
Mr Morley presented the court with a copy of the writ of habeas corpus granting his client's release and further orders of the court.
He also presented the chief magistrate with a letter from Immigration Director William Pratt denying Sewell any form of legal status and a response letter from Mr Smith asking the Immigration Department to reconsider its decision.
Kendal Rahming, Department of Immigration prosecutor, confirmed to the chief magistrate that the department had made a decision with respect to Sewell's application, which was denied by the immigration board.
However, he said, he was unaware of the January 5 letter by Mr Smith.
"It appears the department hasn't responded and so I'd have to seek instructions from the director of immigration," Mr Rahming said.
The chief magistrate said she would defer her decision on bail to February 4 at noon after receiving all of the facts.
Sewell's first run-in with authorities was in June 2006 when, at the age of 18, he was granted three weeks stay to visit his father in the Bahamas before finding himself accused of raping a six-year-old girl.
He was released on bail in 2008, but was arrested in April 2009 and charged with the alleged rape of a girlfriend.
He was held in custody as an inmate from April 2009 to August 2013.
Shortly after he was granted bail Mr Sewell said he was transferred to the Detention Centre on the grounds that he had no legal status to live in The Bahamas.
Two months after entering the Detention Centre in October, 2013, he was charged with housebreaking, an accusation he denied. Five months later, he was accused of murder.
On October 31, 2014, he made his first scheduled appearance before Justice Bernard Turner on the murder charge, all the other charges already having been dismissed for various reasons.
In November of that year, the murder charge was dismissed and he was turned over to the Detention Centre.
In October 2015, Supreme Court Justice Stephen Isaacs ordered the immediate release of Sewell from the detention facility.
Sewell has since filed a civil suit against the government and, as he did in the habeas corpus hearing, is using the historic case of Atain Takitota as a legal authority where the Japanese man was awarded more than $1m in damages for his unlawful detention.