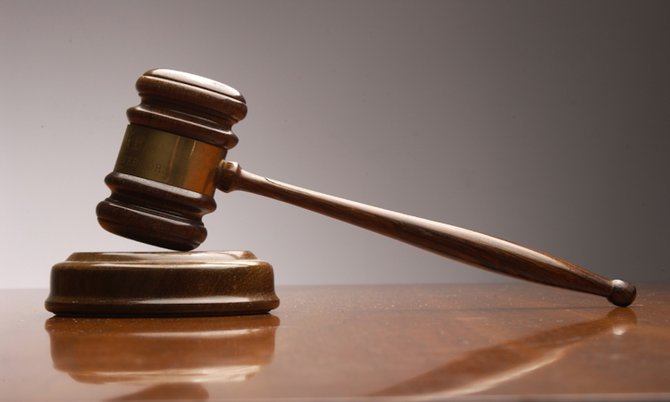 By LAMECH JOHNSON
Tribune Staff Reporter
ljohnson@tribunemedia.net
A PILOT awaiting trial on allegations of human trafficking and withholding the identification of his alleged victims more than three years ago was discharged of the crimes in Magistrates Court on Friday.
Ricardo Sidney Laing, 55, appeared before Chief Magistrate Joyann Ferguson-Pratt for an application by the Office of the Attorney General to adjourn the matter pending the challenge of a decision recently handed down by the Court of Appeal in the matter of Chevanese Sasha Hall to the Judicial Committee of the Privy Council.
Laing, whose alleged victims were the same in the case of Hall, was awaiting the transfer of his case to Supreme Court through the presentation of a Voluntary Bill of Indictment.
Laing was arraigned in May 2015 on two counts of trafficking in persons and two counts of unlawful withholding of identification papers.
He was also charged with one count of conspiracy to engage in trafficking in persons.
However in the recent decision on Hall's appeal, the appellate court ruled: "The VBI procedure is reserved for persons before magistrates charged with indictable offences. And as the appellant was not a person charged before a magistrate with an indictable offence, the Voluntary Bill of Indictment (VBI) filed by the Attorney General was done without jurisdiction and the trial subsequent thereto was a nullity."
Murrio Ducille, who had argued Hall's appeal last October, said on Friday that his client should be released of the charges. He also objected to the Crown's application on the basis that the copy of their notice of appeal had not been presented to the court and granting the request would be defying the appellate court's judgement that such matters were null and void.
Chief Magistrate agreed and said doing so would be "an affront" to the appellate court.
Laing was told that he was free to go.