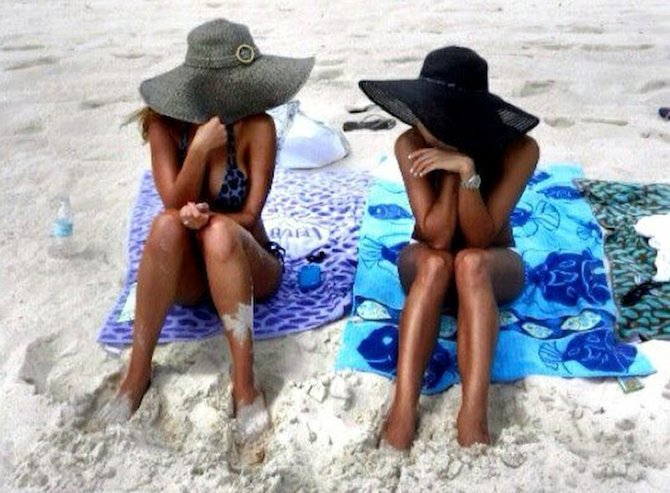 By SANCHESKA BROWN
Tribune Staff Reporter
sbrown@tribunemedia.net
BAHAMIANS can expect scorching temperatures from Wednesday through the weekend with the heat index expected to reach 104 degrees Fahrenheit, Senior Meteorological Officer at the Department of Meteorology Orson Nixon warned on Tuesday.
Mr Nixon told The Tribune that, for most of the week, temperatures will be in the high 90s but will feel as though they are in the low 100s, with the peak of the heat expected around 1pm on Thursday.
The warning comes after the US National Weather Service issued a heat advisory for South Florida with the heat index there expected to reach 110 degrees. The advisory, which included Miami, Hialeah, Pembroke Pines and Fort Lauderdale, was in effect until 8pm on Tuesday.
Mr Nixon is advising Bahamians to remain cool as best as they can and not to venture outside in the sun for extended periods if it is not necessary.
"We are surrounded by water and it won't get as hot as it would in Florida but it will still be plenty hot and extremely humid," Mr Nixon said. "On Wednesday it's going to be around 93 degrees but it will feel like 102 degrees Fahrenheit; then on Thursday around 1pm it will feel like 104 degrees. For most of the week temperatures will remain in the mid-90s with temperatures dropping to the low 80s in the evenings. Next week it will be a little cooler, but not by much."
Mr Nixon said with the heat index expected to remain above 100 degrees, heat-related illnesses are possible for people spending time outdoors.
"Drink lots of water and make sure you have a lot of icy cool drinks," Mr Nixon advised. "Wear sunscreen. You do not want to be dehydrated. As much as possible cover your head and try to make sure you keep your body cool. Wear a large brimmed hat and try to remain indoors if you can." He also suggested wearing lightweight and loose-fitting clothing.
For those who have to work outside, Mr Nixon recommended frequent rest breaks under some shade or in an air-conditioned area.