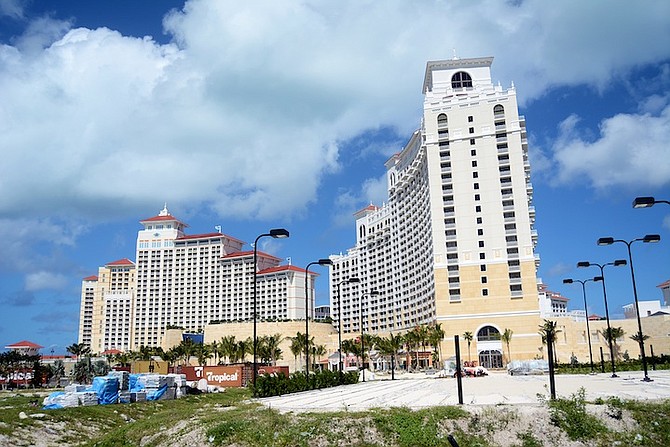 GRANITE Ventures Ltd said on Wednesday it is appealing the Supreme Court's denial last month of its motion to pursue the claims filed by Baha Mar Ltd against China State Construction Engineering Corporation (CSCEC) for non-performance and failure on other obligations by its subsidiary, China Construction America (CCA) Bahamas, with respect to the stalled Cable Beach mega resort.
"These valid claims could represent real value to the Baha Mar estate and their realisation, in turn, could benefit Baha Mar's unsecured creditors," a statement from Granite read. "Granite has proposed that the claims be pursued by the Joint Provisional Liquidators, or, alternatively, by a committee of the unsecured creditors."
Granite said it has filed its motion of appeal with the Bahamas Court of Appeal.
On June 29, Granite had sought an order that would place "custody and control" of its legal action against CSCEC,, into the hands of either a Baha Mar creditors' committee or the joint provisional liquidators, but on June 29 Supreme Court Justice Ian Winder dismissed the petition.
The $192 million claim against CSCEC seeks to enforce its May 12, 2011, guarantee that CCA would perform all necessary obligations under the terms of its Baha Mar construction contract.
The action was filed in the UK High Court on June 30, 2015, one day after Baha Mar sought Chapter 11 bankruptcy protection in the United States.