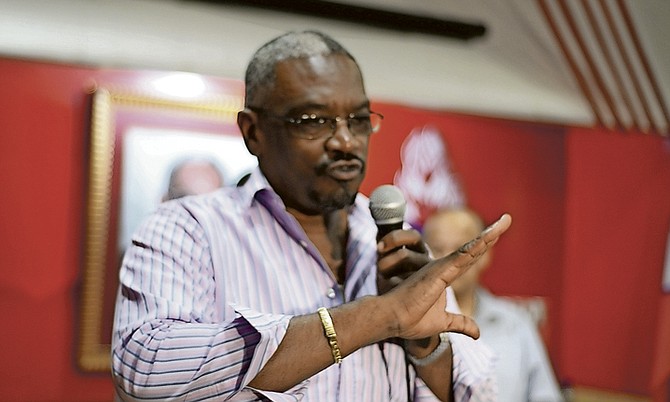 A FURTHER downgrade from international credit rating agency Moody's would "hurt our country immensely", Free National Movement (FNM) Leader Dr Hubert Minnis said yesterday.
"Every day since Moody's placed The Bahamas' ratings on review for downgrade we have learned of a new impact this failure of the PLP government is having on The Bahamas," the Killarney MP said in a statement.
"This time it is being reported that international buyers are 'pulling back' on their investment in real estate due to the possible downgrade. Even though the PLP is in denial that the downgrade will happen, according to Moody's own release they say it is likely. Instead of sticking their heads in the sand and saying everything is fine it is time to take action."
His comments came after Tribune Business reported that international buyers are "pulling back" because of uncertainties caused by Moody's threat potentially to downgrade The Bahamas' credit rating to junk status, according to local realtors.
"A further downgrade would hurt our country immensely - as shown through The Bahamas' foreign real estate market taking a step back," Dr Minnis' statement added. "The PLP continues to drag the Bahamas through the dirt day in and day out. It is inexcusable that they refused to listen to the warnings that they needed to rein in their spending and now we are in this inexcusable situation. The Prime Minister claims that they have reigned in spending and reduced the deficit but that is just more empty rhetoric and broken promises according to Moody's assessment.
"The 'savings' that the Prime Minister continues to tout comes on the backs of the hardworking Bahamian people through the PLP's higher taxes and fees. Even with tax increases and higher fees they keep spending and putting The Bahamas' financial standing at risk. But unfortunately for the Bahamian people they have become accustomed to the empty rhetoric and broken promises from the PLP."
He added: "The Bahamian people deserve a government that will stand up and fight to improve our economy. Our country's future won't improve until we have real leadership that will stop the empty rhetoric and broken promises and roll up their sleeves and fight for the Bahamian people every day. The FNM will provide this real leadership for the Bahamian people that they desperately need and deserve."
On July 1, Moody's announced that it was placing The Bahamas "on review" for a potential downgrade, due to both its unexpected economic contraction and further deterioration in the government's fiscal position.
SEE RICHARD COULSON'S ARTICLE HERE