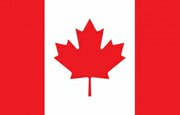 By NICO SCAVELLA
Tribune Staff Reporter
nscavella@tribunemedia.net
THE Canadian government has again warned its citizens to exercise a "high degree of caution" when travelling to The Bahamas to avoid falling prey to this country's "high rates of crime."
The advisory, posted on the Canadian government's website www.canada.ca, said that while there is no nationwide advisory in effect for the Bahamas, its citizens should "exercise a high degree of caution" due to "high rates of crime, particularly in Nassau".
The warning comes just months after the US Embassy in Nassau issued a Christmas crime warning for American residents living in the Bahamas or planning to travel to this country.
In August of last year, both the British and Canadian governments warned their citizens that crime in the Bahamas was increasing and urged travellers to New Providence to be vigilant.
And in 2014, Canada issued a similar warning, at the time urging travellers to be vigilant while raising the alert status from normal.
As it stands, there have been 52 murders this year, according to The Tribune's records. The country recorded 149 murders in 2015, the highest ever in the history of The Bahamas. Of the murders committed last year, 126 - or 86 per cent - were recorded in New Providence; 17 - or 12 per cent - in Grand Bahama and three - or two per cent - in the Family Islands.
In February, Police Commissioner Ellison Greenslade said the policing priorities for 2016 will be the prevention and detection of crime, reducing the fear of crime and removing dangerous weapons, mainly firearms, off the streets.
As part of its crime detection efforts, the Royal Bahamas Police Force (RBPF) will further develop and properly staff an Anti-Gang Unit; aggressively target active criminals and monitor prolific offenders; and plans to acquire a helicopter for "rapid response" to serious crimes and patrol of hotspots, the commissioner's 2016 policing plan says.
The RBPF also plans to continue saturation patrols in areas of high crime and extend the use of CCTV to help prevent crime.