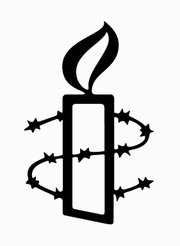 By AVA TURNQUEST
Tribune Chief Reporter
aturnquest@tribunemedia.net
HUMAN rights watchdog Amnesty International yesterday called the failed gender equality referendum a "missed opportunity" for reform.
The international agency insisted that human rights should not be determined by a vote, but protected by the state.
"The recent referendum in the Bahamas was a missed opportunity to enshrine greater protection for gender equality in citizenship matters in Bahamian law and to prohibit discrimination based on sex," a statement from Amnesty said.
"The result puts at risk the citizenship rights of families, particularly children born into families with diverse nationalities or children born outside of the Bahamas to Bahamian parents.
"It also leaves women vulnerable to discrimination. Human rights should not be determined by a vote, but should always be protected by the state."
Amnesty's reaction comes after six major international agencies threw their support behind a "yes" vote last week.
In a joint statement, the Office of the High Commissioner for Human Rights (OHCHR), UNICEF, UN Women, the United Nations High Commissioner for Refugees (UNHCR), the Pan American Health Organization (PAHO) and the Inter-American Commission on Human Rights (IACHR) commended the Bahamas for holding the June 7 vote.
The groups projected that its success will impact reform efforts worldwide.
All four Constitutional Amendment Bills were overwhelmingly rejected by voters at the polls on Tuesday, according to the unofficial results released by the Parliamentary Registration Department.
The first bill one sought to give Bahamian women married to foreign men the right to pass on their Bahamian citizenship to any child of that union no matter where that child is born.
Bill two as written would have allowed a Bahamian woman married to a foreign man the right to secure for her husband the same access to Bahamian citizenship as a Bahamian male has in relation to his foreign wife.
Bill three sought to grant any unmarried Bahamian man the right to pass on his Bahamian citizenship to any child he fathers with a foreign woman with proof of paternity.
Bill four, regarded as the most controversial, sought to prevent discrimination of any type based on sex – being defined as being born male or born female.