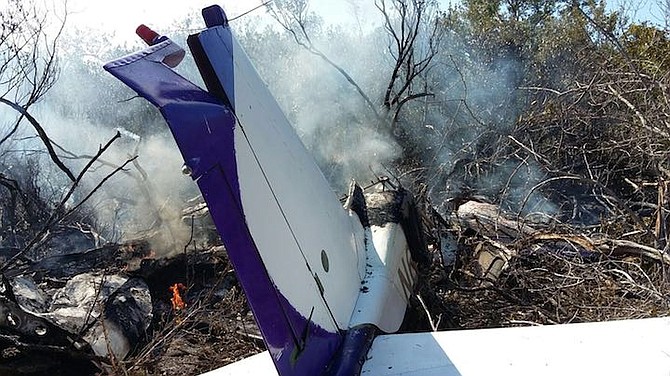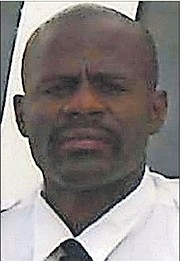 By DENISE MAYCOCK
Tribune Freeport Reporter
dmaycock@tribunemedia.net
WELL-KNOWN veteran pilot Terrence Gibson, one of two men killed in a plane crash in Bimini on Sunday, was described as someone who had a passion for flying and realised his dream of becoming a pilot at a very young age.
Mr Gibson, 47, and airplane mechanic Anthony "Scrubby" Smith died when the Piper Aztec plane they were on went down in bushes shortly after takeoff from South Bimini on Sunday afternoon following repairs.
The cause of the crash is still under investigation by Civil Aviation authorities. Mr Gibson was an experienced pilot of 29 years, working for several small charter companies before purchasing his own plane.  
A number of people gathered at the residence of Mr Gibson's mother on Scott Avenue to offer their condolences to the family. Mr Gibson was one of 10 siblings and the father of one.
"We are going through a lot of hurt right now," said Rachel Rolle, Mr Gibson's mother. "He was my right hand."
Mrs Rolle said she was in total disbelief when she got word of the crash.
"They said when (he) went up he come right back down. I was told that the other guy was burned bad and that Terrence was not burned that bad," she recalled.
The bodies were flown yesterday to New Providence, where an autopsy will be conducted to determine the cause of death.   
Mrs Rolle said her son loved flying. "He was a pilot for many years and was flying since he was 18," she said. 
She described Mr Gibson as a very loving person who was willing to help anyone. "If I asked him to do anything he would do it right away. He was a good boy, he was my right hand."
Mrs Rolle said that she is looking to the Lord for strength to be able to cope with the loss.
Crystal Murray, Mr Gibson's sister, said the tragedy has not sunk in yet for the family. She said her big brother was the glue that kept the family together.  
"Terrence was a lovable person. He was the glue for our family; he was never angry and when you called him, he was there."
Mrs Murray said her brother died doing what he loved best. "Flying was his passion and he died doing what he loved. We will truly miss him. Even though we are sad and mourning he has brought the entire family together."
Pernice Ferguson said her uncle Terrence was one of the best pilots in Grand Bahama.
"He could care less about a car, but a plane ... he always had to have it. We find comfort in knowing that he died doing what he loved. Everybody who knows him to be the one of the best pilots in the Bahamas. He is definitely going to be missed, especially in the aviation community."