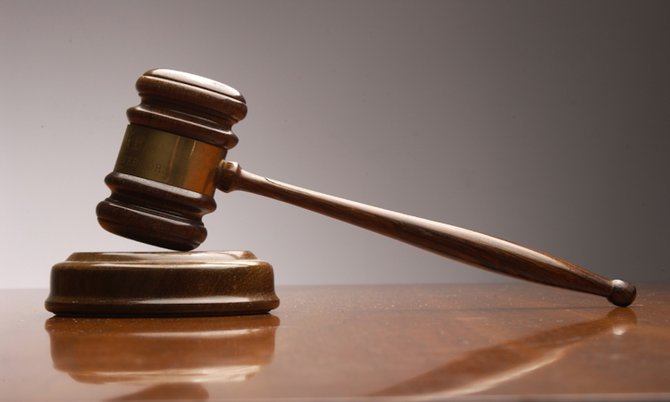 By LAMECH JOHNSON
Tribune Staff Reporter
ljohnson@tribunemedia.net
A JUDGE has allowed the anonymity order for the protection of the identity of a witness to a murder to be extended.
However, Senior Justice Stephen Isaacs said the extension will only last until the start of trial for murder accused Axanthio Thompson who awaits prosecution concerning the November 2014 murder of Loren Jermaine Rolle.
Senior Justice Isaacs said he had found no material change in circumstances to extend an order made in March 2015 until the conclusion of the trial. However, he said the Crown could make an application if there were new developments.
The extension was sought because prosecutor Halicia Delancy argued that the Crown's case is based on the account of an eyewitness who is hesitant to give evidence if their identity and location is not shielded.
The prosecution relied on the authority case of Leroy Smith, a decision where the Court of Appeal had allowed the Crown's application for anonymity after the witness reported receiving death threats.
Wayne Munroe, QC, said if there was evidence of fear then allowing the order to remain in place until the start of trial would be justified. Any other option, he added, placed his client's right to prepare a defence at risk because he would not know if the witness is truly anonymous or whether the evidence may be motivated by malicious intent.
The judge, in his ruling on Friday, said there was no direct evidence made out in an affidavit that the witness in Thompson's matter had received death threats.
"No such evidence was given before the magistrate in the instant case or before this court," the judge said.
"Indeed, the present application is made on the strength of paragraph eight of an affidavit by St 1600 Barry Smith filed June 9, 2016 where he makes the identical statement to that in paragraph six supporting the original application of March 25, 2015. Obviously the facts relied on for this application have not changed. In all of the circumstances, bearing in mind that Mr Munroe had no objection to the order remaining in place up to trial, I order that the witness anonymity order remain in place up to the trial."
"At that time, if there has been a change in circumstances that indicate a verifiable threat to (the) anonymous (witness), I would be minded to maintain the order throughout the trial on an application by the Crown," the judge added.
Thompson is scheduled to stand trial in 2017.